CBS Board Meets to Weigh Deal as Viacom Finds Its Footing
(Bloomberg) -- When Viacom Inc. was weighing a merger with CBS Corp. last year, it didn't seem like Chief Executive Officer Bob Bakish was negotiating from a position of strength.
Viacom's Nickelodeon and MTV networks were losing viewers to Netflix Inc. and YouTube, and its Paramount Pictures studio was bleeding red ink. CBS, meanwhile, had the most-watched network and star CEO Les Moonves. Its board didn't want Bakish in a top role: Moonves should take the helm, with his top deputy Joe Ianniello assuming the No. 2 spot.
That was then. When CBS directors led by interim Chairman Strauss Zelnick meet in Los Angeles Thursday, the board will be eyeing a reinvigorated Viacom, basking in fresh growth. At CBS, Moonves is gone -- ousted in September after a dozen women leveled accusations of sexual misconduct -- and the company is weighing whether to make interim CEO Ianniello its permanent chief.
That puts Bakish, 55, in a far stronger position to lead the combined company as CBS considers rekindling merger talks for the third time in as many years. The board discussion, which is expected to canvass other options besides just a Viacom deal, will be informed by work already carried out by CBS's bankers, said people with knowledge of the matter.
That was hardly the case last May when Bakish, in the job for less than two years, held a town-hall meeting with staff after a second round of talks with CBS faltered. The message was clear: If anyone was going to save the company, it would have to be Viacom itself.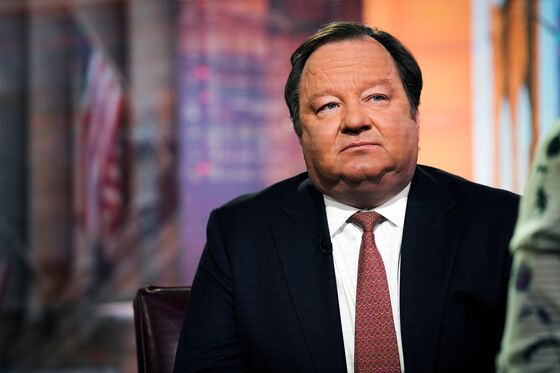 "I want you to realize one thing -- it's on us," Bakish said at the media group's headquarters in New York's Times Square. "Viacom's future -- our future -- will be overwhelmingly shaped by what we do," he told staff, according to people who attended the presentation.
Since then, Bakish and his team have acquired two direct-to-consumer video platforms -- Pluto TV and Awesomeness TV -- giving the company a bigger foothold in online television. Viacom signed a deal to sell movies to Netflix and has begun rebuilding its studio business, with the aim of more than doubling revenue to $1 billion by producing more content for others.
Viacom's share price is up almost 12 percent this year, compared with about 5 percent for the broader market. CBS is enjoying its own resurgence as the Moonves cloud lifts: Its shares have climbed 15 percent.
Assuming the CBS board decides that a combination with Viacom is the best bet, it's worth remembering that the two companies -- controlled by Shari Redstone and her family's National Amusements Inc. -- had already agreed to the economic terms for a merger. The deal was forecast to generate as much as $1 billion in cost benefits.
Last year's discussions fell apart because of a dispute over who would lead the combined company. Moonves also was leading an effort to strip the Redstones of their approximate 80 percent voting stake. The family also controls about 80 percent of Viacom, its other major media holding, after splitting the two companies more than a decade ago.
Viacom directors, who had agreed to take 0.6135 CBS share for every nonvoting share of their company, are likely to push for more if negotiations resume, people familiar with the matter said. And with CBS searching for a permanent CEO, Bakish may emerge as a top contender to lead the combined group.
CBS has enlisted executive-recruiting firm Korn/Ferry to help find a new leader. Experience with big mergers is one criterion they have discussed. A CBS representative is said to have reached out to potential candidates, including former Walt Disney Co. Chief Operating Officer Tom Staggs.
To be sure, not everyone is convinced that Viacom is CBS's best option. Sanford C. Bernstein & Co. analyst Todd Juenger thinks Discovery Inc. or AMC Networks Inc. could be "less bad" as merger partners. CBS still runs the most-watched network in the U.S. and now boasts than 6 million paying online subscribers -- with plans to reach 8 million by year-end. It might be better off selling itself, he speculated.
But some CBS investors who had resisted the idea of a merger with a weaker Viacom are starting to come around.
"Bob's done an extremely good job," said Kevin Lee Hon Sion, a portfolio manager and analyst at Letko Brosseau & Associates Inc. in Montreal, a shareholder in CBS. "With CBS, the audience skews older. Add the MTVs, Nickelodeons and BETs of the world, and it becomes more powerful. You can put together Paramount and the CBS TV studio, you become a very strong provider of content."
And the dealmaking might not stop there. National Amusements has previously said it would be open to a second transaction that would give the combined CBS-Viacom more scale to compete with the digital media giants that have wreaked havoc on traditional broadcasters.
That could mean a combination with other content players such as Discovery, Lions Gate Entertainment Corp. or the entertainment arm of Sony Corp.
To underscore just how much things have changed for Viacom, Bakish recently spoke on Bloomberg Television after acquiring Pluto TV -- an ad-supported online video service. Viacom, once seen as the weak link in a deal, "absolutely" doesn't need to merge with CBS to prosper, he said.
"We cemented our turnaround in '18," said Bakish, who's been with Viacom since 1997. "We're now leaning hard into the evolution of our company, growing our opportunity."