Cautionary Tales From Bezos to Zimbabwe: Weekend Reads
This week brings stories about a supermodel teaching sex education in Catholic Poland and insider looks into U.S. President Donald Trump's talks to put his name on Moscow's skyline and an FBI sting into whether Chinese technology giant Huawei tried to steal secrets from a U.S. company. We've also got a Zimbabwean lesson for Venezuela on the difficulties of rebuilding a broken state and a tale of Amazon.com founder Jeff Bezos's wild years. We hope you enjoy these and other stories in the latest edition of Weekend Reads.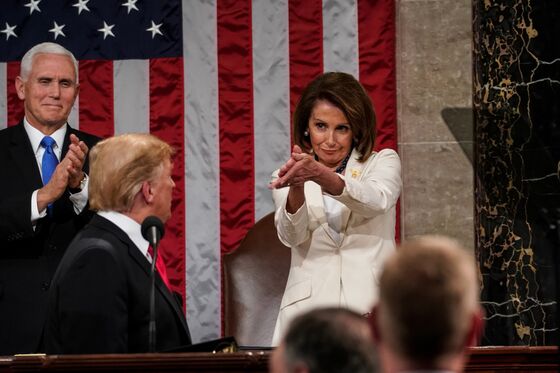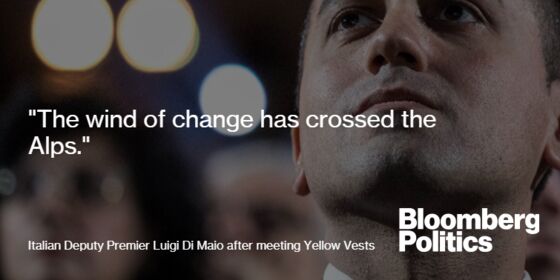 French Skippers Say Goodbye Britain, and Thanks for All the Fish
Britain's imminent departure from the European Union threatens a multicultural community that's at the center of the Continent's fishing business. Gregory Viscusi reports that, while Brexit would mean only one fewer country out of 28 members, it will disrupt a decades-old order on both sides of the English Channel.

Zimbabwe Lesson for Venezuela: Fixing Broken States Is Hard
Antony Sguazzin and Brian Latham explain that the bitter reality of Zimbabwe's political transition offers lessons for countries such as Venezuela. If you think it's easy to fix a broken state after the decades-long reign of one brutal leader, Zimbabwe shows that's not the case.

Supermodel Takes On Catholic Poland With Sex Education Campaign
Anja Rubik started tackling school sex education and published a book for teenagers that sought to counter the teachings of the Catholic Church. Marek Strzelecki and Dorota Bartyzel write how, in her native Poland, it means she's fighting against the political tide.

Ebola Fears Take Monkey Meat Off the Menu
Bush meat and cross-border visits are off the table for Jenti Gabriel Mambuku, a mother of eight living in a South Sudanese market town near the Democratic Republic of Congo. Okech Francis tells us the reason: Congo's worst-ever Ebola outbreak that's claimed 460 lives since August. The last time the deadly hemorrhagic virus went transnational in 2014, it killed more than 11,000 people.

And finally ...  Threats by a tabloid to publish graphic images sent to a new flame. A private investigator hired to unearth leaks. Conspiracy theories of a link to the killing of a Saudi dissident and plea deals with federal prosecutors. There's also political intrigue swirling around a proposed $2.5 billion investment on a New York City waterfront. As Spencer Soper explains, if Amazon.com boss Jeff Bezos really wants his movie production division to create a blockbuster, he might want to let them focus on his own life.