Carlyle's Billionaire Founders Received $183 Million for 2018
(Bloomberg) -- Carlyle Group LP's billionaire founders David Rubenstein, William Conway and Daniel D'Aniello collected a combined $183 million in compensation and dividends last year as they handed the reins to new leaders.
Rubenstein received about $63 million in dividends from his ownership stake in 2018, and Conway and D'Aniello each got $59.6 million, according to figures disclosed Wednesday in a regulatory filing by the Washington-based private-equity firm. In addition, each of the three got $275,000 salaries.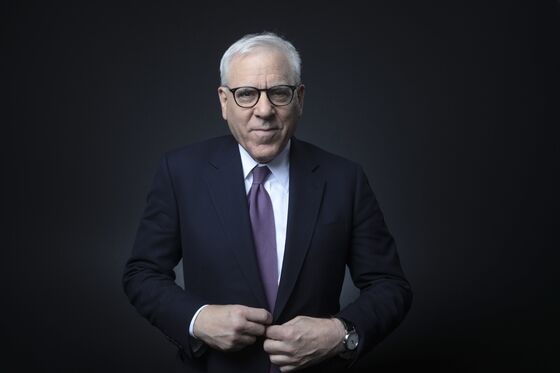 Glenn Youngkin and Kewsong Lee, who started as co-chief executive officers in 2018, received compensation of about $37 million a piece, including bonuses of $3.35 million and $32.7 million of restricted stock. Rubenstein and Conway are co-executive chairmen, while D'Aniello is chairman emeritus.
Carlyle has benefited from investors seeking the high returns private equity has historically delivered, and last year raised an $18.5 billion fund, its biggest ever, to invest in the U.S. across aerospace, defense and government services. The firm paid dividends of $1.34 per share. Youngkin and Lee collected $9.14 million and $1.96 million, respectively, from their stakes in the business.
Unlike the billionaire founders of Blackstone Group LP and KKR & Co., Carlyle's founding trio doesn't receive carried interest -- the cut of profits many private equity managers collect even if they didn't put their own money into the firm's funds. In 2017, they collected a combined $193 million from dividends.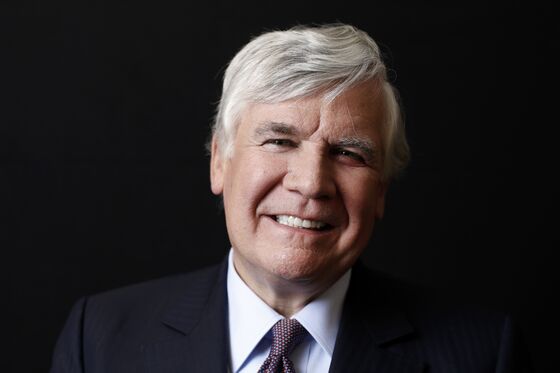 The payouts don't include distributions from Carlyle funds in which they're personally invested. Last year, Lee added $1.88 million while Youngkin put in $14.3 million. The three co-founders, which for years have put their own money into Carlyle funds, each invested between $65 million and $72 million.
Most of the equity Youngkin, 52, and Lee, 53, received came from one-time grants that will vest over several years. In their first year at the helm, Carlyle shares tumbled, producing a negative total return of 27 percent, while rival Blackstone was little changed and the S&P 500 returned minus 4.4 percent.
A Carlyle spokesman declined to comment.
Peter Clare, 53, who was promoted last year to co-chief investment officer and also is co-leader of the buyout group, received $20.6 million, including $12.7 million of equity and $4.86 million in carried interest.
Carlyle's median employee got $209,235 in pay for 2018, according to the filing.