Carbon Dioxide Surge? Interior Secretary Hasn't 'Lost Sleep' Over It
(Bloomberg) -- Climate change isn't keeping Interior Secretary David Bernhardt up at night.
That admission came during a congressional hearing Wednesday, when Representative Matt Cartwright, a Democrat from Pennsylvania, pressed Bernhardt for his reaction to data showing that atmospheric levels of carbon dioxide last week surpassed 415 parts per million -- a concentration not seen since humans have inhabited the earth.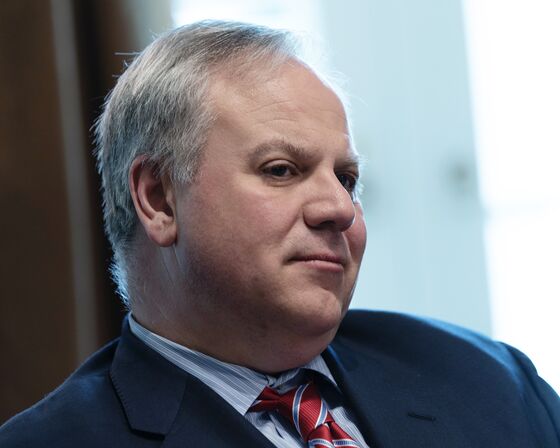 "On a scale of 1 to 10, how concerned are you about that?" Cartwright asked.
"I haven't lost any sleep over it," Bernhardt said, before stressing that the U.S. leads the world's developed countries in paring its own greenhouse gas emissions.
As the leader of the Interior Department, Bernhardt oversees decisions about the extraction of oil, gas and coal on roughly a tenth of the U.S. A federal judge in March rapped the Interior Department for inadequately considering climate change when it decided in 2016 to sell drilling rights in Colorado, Utah and Wyoming.
Democratic Representative Jared Huffman of California blasted Bernhardt's response. "Climate scientists are losing sleep" over the issue, he told Bernhardt. "It is a hair-on-fire crisis for them."
Given another chance to weigh in, Bernhardt emphasized that climate change is on his mind -- even if the latest greenhouse gas milestone isn't affecting his shuteye.
"I absolutely care that the climate is changing," Bernhardt said, "and that we need to factor that into our thinking."