Caravan Confronts Mexican President-Elect With Immediate Crisis
(Bloomberg) -- Mexico's president-elect meant to start his administration by cleaning up the nation's endemic graft or by finding ways to put the disaffected young to work. But Donald Trump is greeting Andres Manuel Lopez Obrador with an unwanted and unavoidable crisis on the U.S. border.
Lopez Obrador, who takes office Saturday, made his name as a leftist firebrand. He's stayed largely quiet in the past month as the U.S. president and administration-allied media ballyhooed a bedraggled caravan of Central American migrants as an invading force. Now the group is camped at Mexico's border with California and pose Lopez Obrador's first test of statesmanship.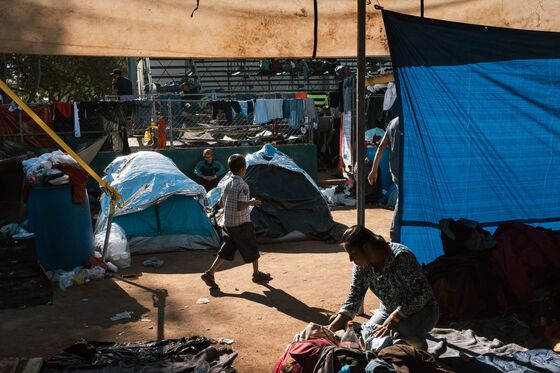 U.S. border officials hit demonstrating migrants with tear gas this week, sending men, women and children fleeing and choking, and Trump threatened to close the border permanently. Now, Lopez Obrador must decide whether he will cooperate and keep $1 billion in daily trade flowing or champion the continent's impoverished masses and risk punishment for his own nation.
"This will be his first significant test on the foreign-policy front," said Arturo Sarukhan, Mexican ambassador to the U.S. during the presidencies of George W. Bush and Barack Obama. "Lopez Obrador's strategy for the relationship with Trump has so far been to avoid any and all confrontation. He clearly wants to navigate the relationship through calm waters and ensure that the bilateral agenda with the U.S. does not get in the way of his domestic priorities."
Lopez Obrador has kept a positive tone with Trump, a Republican who is said to privately call him "Juan Trump" as a sign of affection. Rather than confronting Trump on his assertions that the caravan includes terrorists and dangerous people, Lopez Obrador called for shared investment in development to address the poverty and insecurity that spur migration.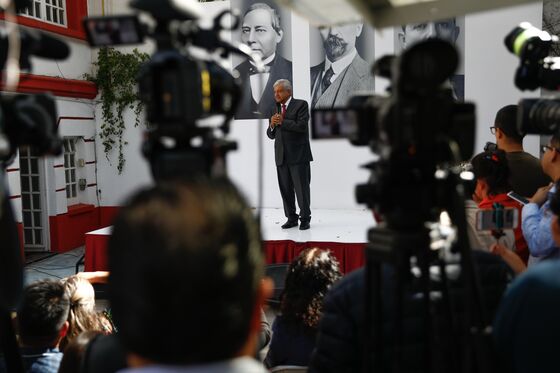 The incoming foreign minister, Marcelo Ebrard, a longtime adviser to Lopez Obrador, said Tuesday that the nation is prepared to host migrants for months while the U.S. considers their asylum claims. Ebrard said that he will travel to Washington on Sunday to meet with U.S. Secretary of State Mike Pompeo and discuss the situation.
But pressure is building internally as Mexicans fear being swamped by their own southern neighbors, and officials near the border chafe.
"The federal government has been absent because they're on their way out," said Aram Hodoyan, head of Tijuana's Economic Development Council. "That has affected Tijuana enormously, because no one is handling the situation. We can only hope the new government helps bring order."
The imbroglio doesn't play to the new president's expertise. Lopez Obrador, a former Mexico City mayor, has evinced little interest in foreign affairs. He rarely vacations outside the country, preferring his Chiapas ranch. While he sent a representative to trade talks in Washington this summer, he wanted outgoing President Enrique Pena Nieto to conclude the agreement before he took office, and the outgoing government will sign it at the Group of 20 meeting in Argentina on Friday
His foreign policy stresses non-intervention and respect for other nations -- even Venezuela, where Mexico has pushed for free elections. Nicolas Maduro, the strongman president, will be a guest at Lopez Obrador's swearing in -- as will be U.S. Vice President Mike Pence and Trump's daughter, Ivanka. Lopez Obrador says his aim is for Mexico to get along with everyone.
That will become difficult if Trump persists. On Monday, he threatened to close the almost 2,000 mile border, a prospect that struck fear into those who depend on it.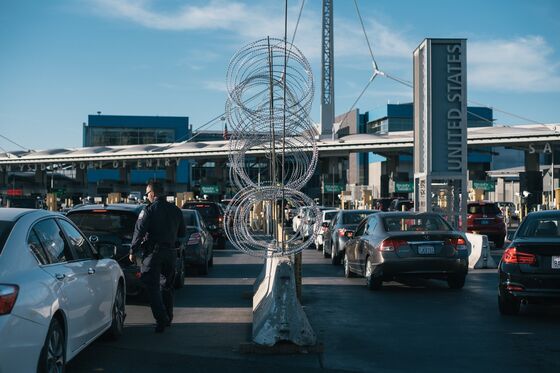 "The business community is asking the federal, state and municipal governments to establish one general coordinator to deal with the caravan," said Kurt Honold, head of Tijuana's Consejo Coordinador Empresarial, a business chamber. "This person should move the caravan away from the border crossings, respecting their human rights. But we have to do whatever is in our power so the U.S. knows we're doing our part in keeping the crossings' integrity."
Asked to comment, Lopez Obrador's press team referred to Ebrard's comments on Tuesday.
When Lopez Obrador ran for president, he didn't focus on his skill in dealing with Mexico's northern neighbor. Instead, he campaigned on pledges to root out corruption and restore security in a nation beset by theft or misuse of public resources and record violence from a 12-year drug war. He sees economic growth as intertwined with those goals: Under his plan, stopping graft will lead to more efficient public spending to create jobs, and the availability of work will persuade young Mexicans to pursue employment and reject a life of crime.
His critics call the idea naive, or at best a long-term strategy.
"We're dealing with a lot of improvisation, things that people might think sound good but are not carefully thought through," said Alejandro Schtulmann, who runs the political-risk consultancy Empra in Mexico City. "It's very simplistic."
Lopez Obrador has little room for error. Markets tumbled in the final stage of his five-month transition after he said he would stop construction on a $13 billion Mexico City airport, and his party floated the idea of eliminating some bank fees.
"Markets need to get used to a different style of taking decisions in Mexico, a different way of doing things," said Carlos Capistran, who heads Mexico and Canada economic research at Bank of America Merrill Lynch.
On the campaign trail, Lopez Obrador said the government is like a staircase, needing to be swept from top to bottom –- not unlike Trump's pledge to "drain the swamp" in Washington. He plans to cut his own salary to about $5,000 a month, and Congress, controlled since September by his Morena party and its allies, approved a bill mandating that no public employee earn more than the president.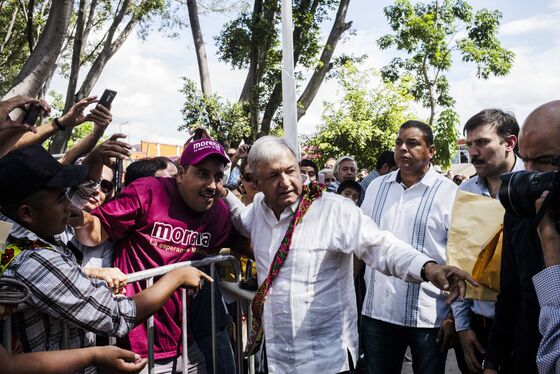 That's led to an exodus of some of the most experienced technocrats from the central bank, Finance Ministry and state-owned oil company Petroleos Mexicanos. Critics worry that the salary policy will weaken Lopez Obrador's ability to implement policy -- and increase bribery.
And the plunge into the border crisis may merely foreshadow tensions that define Lopez Obrador's six-year term.
While the caravan has been the immediate catalyst for Trump's ire, his animus to immigration -- and threats to Mexico -- are nothing new. In his campaign, Trump promised to make Mexico pay billions of dollars for a border wall, and the issue of payment twice scuttled planned visits by Pena Nieto to Washington. As long as Trump's base responds to the issue, Lopez Obrador will have to contend with it, too.
"Simply because you address the crisis doesn't mean that the underlying drivers go away," said Antonio Garza, a Mexico City lawyer and former U.S. ambassador.