Cantor's Lutnick Diagnosed With Lymphoma, Calls It Treatable
(Bloomberg) -- Billionaire Howard Lutnick, chief executive officer of Cantor Fitzgerald LP, has non-Hodgkin's lymphoma and expects treatment to leave him cancer-free within four months.
"I'm not going to die, I'm not going anywhere," Lutnick said in a video to employees of his companies, Cantor Fitzgerald, BGC Partners Inc. and Newmark Group Inc. He said he was diagnosed with diffuse large B-cell lymphoma. "That's the most common type of lymphoma. It is, fortunately for me, it is treatable, and it is curable. Thank goodness it is curable."
Lutnick said in the video, posted yesterday, that he was beginning treatment with six hours of chemotherapy, followed by additional sessions through January. He said he will continue working throughout the therapy.
"On Jan. 31, I am done," the 60-year-old executive said in the video.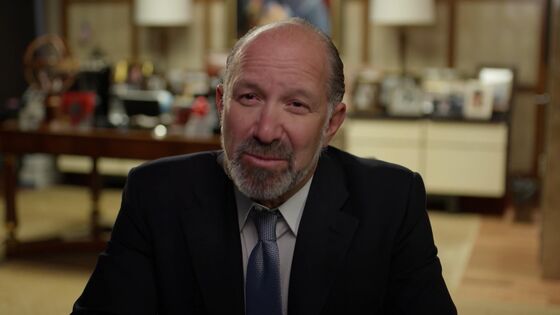 Lutnick was CEO of Cantor Fitzgerald in 2001, when its headquarters in the World Trade Center were destroyed in the Sept. 11 terrorist attacks. The financial-services firm lost 658 of its 960 New York employees, according to its website. Lutnick wasn't in the building that day because he was taking his son to his first day of kindergarten.
He entitled yesterday's video "My Greatest Challenge since 9/11... Non-Hodgkin's Lymphoma."
Lutnick said the cancer was discovered after he tested positive for a breakthrough case of Covid-19 -- he had received both rounds of the Moderna vaccine. He had no symptoms, but discovered a swollen gland on the right side of his neck. Antibiotics didn't help, and he had a full biopsy, leading to the lymphoma diagnosis, he said in the video. 
Lutnick became president of Cantor Fitzgerald at 29 after making a series of profitable trades for founder Bernie Cantor. He'd joined the firm after graduating from Haverford College in 1983. He traces his rise at the firm back to a 1986 deal when he persuaded Bernie Cantor to buy into Burlington Resources before it was spun off from Burlington Northern railroad. The firm and Bernie Cantor reaped $150 million from the investment.
Lutnick's net worth is about $1.8 billion, according to the Bloomberg Billionaires Index. 
In this week's video, Lutnick joked about exercising every morning while having Covid-19 and emphasized that chemotherapy wouldn't stop him from working. He recently took a hard line against junior employees complaining about working conditions during the pandemic. 
"Young bankers who decide they're working too hard -- choose another living is my view," Lutnick, who's also CEO of brokerage BGC Partners and chairman of real estate firm Newmark Group, said in a July interview on Bloomberg Television. "These are hard jobs."
Lutnick said in the video that his mother-in-law was diagnosed with the same type of lymphoma when she was 85 and beat it. But he did note one concern as he starts chemotherapy:
"Probably I think the most difficult part of all this is I'm going to lose my hair," Lutnick joked, touching his quite receded hairline. "I'm very, very sad about that. These 12 hairs have stuck with me through all this, and now I'm going to lose them."