ByteDance Is Seeking Capital for China's Answer to Zillow
(Bloomberg) -- ByteDance Ltd. is in discussions with external investors on a cash infusion for its Zillow-like real estate listings and deals service, aiming to spin off and create an independent business that can tap the booming Chinese market.
ByteDance is seeking to raise funds and spin off Xingfuli -- loosely translated as "Happy Lane"-- as a standalone company, allowing the parent to focus more on core businesses like TikTok and news platform Toutiao, a company representative said. Chinese online outlet The Paper reported the spinoff earlier on Wednesday.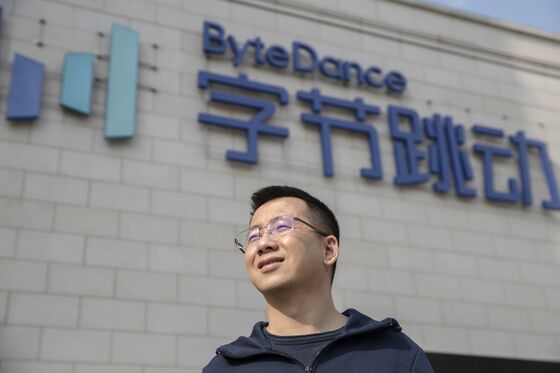 Launched about three years ago, Xingfuli is one of a slew of online platforms ByteDance operates in areas from automobiles to health care, in hopes of replicating its first breakout hit Toutiao. The app features a personalized feed of property price information, plus a function for users to exchange views and tips on the real-estate market. One of ByteDance co-founder Zhang Yiming's earliest ventures was in fact an online portal for home-seekers.
"The company is starting plans to split off the business by the format of introducing external investors, and with a goal to focus more on its core businesses," ByteDance said in a text statement Thursday.
The move more suggests China's internet giants are expanding cautiously during Beijing's campaign to curtail their influence across the domestic economy. Regulators have gone after monopolistic behavior by companies from Alibaba Group Holding Ltd. to Meituan, warning them against hoarding user data and squeezing out smaller rivals. In property, ByteDance is a relative minnow compared with the likes of KE Holdings Inc., the nationwide property giant backed by SoftBank Group Corp.
KE, or Beike, and companies like Alibaba and JD.com Inc. are among the few large players to employ online technology in a vast but fragmented market that still largely relies on personal relationships. But ByteDance will be expanding just as the central government clamps down on years of easy credit that fueled one of the world's most spectacular property rallies, squeezing incumbents such as China Evergrande Group.