Business Leaders Increasingly Worried About the Environment
(Bloomberg) -- Sign up here to receive the Davos Diary, a special daily newsletter that will run from Jan. 20-24.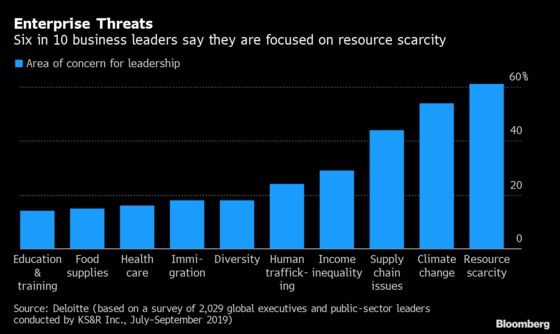 Corporate executives are increasingly concerned about environmental issues and see them as threats to their business operations, according to Deloitte's annual Readiness Report, which is based on a survey of more than 2,000 global managers and public-sector business leaders. Six in 10 leaders said they are focused on and/or have programs to address resource scarcity, with climate change and environmental sustainability close behind at 54%.