Bumble Seller Says Blackstone Made an Offer He 'Couldn't Refuse'
(Bloomberg) -- MagicLab founder Andrey Andreev once longed for an initial public offering and a Nasdaq listing for his company's popular dating apps, including Bumble.
But then Blackstone Group Inc. came along "with a nice and beautiful offer," Andreev, 45, said in an interview at a London hotel. "I couldn't refuse."
In November, the private equity firm took a majority stake in MagicLab at a valuation of about $3 billion. Andreev, who founded the company in 2006, sold his stake and stepped away from the business as part of the deal, which closed this week. Now, with at least $1.5 billion in hand, he plans to devote some of the money from the all-cash transaction toward philanthropic pursuits.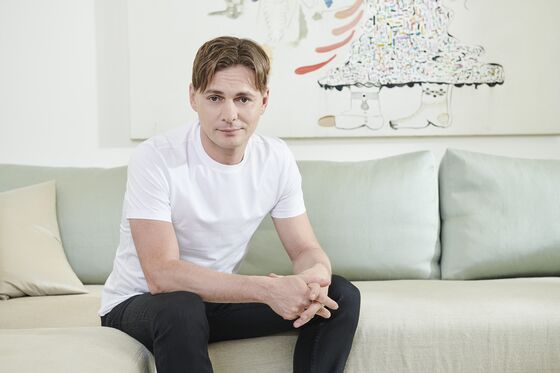 "Instead of just being a CEO of a publicly traded company for many, many years, I decided I have to try something new," he said.
For now, Andreev is reluctant to discuss the new venture in much detail, allowing only that he opened an office in central London, where he's been joined by 20 former MagicLab employees.
"I'm constantly seeing interesting people -- young entrepreneurs -- who I want to give my experience to and support," Andreev said. "With the number of startups I have successfully exited, I have enough expertise -- technical or business -- to share with other people."
Andreev had planned an IPO for his matchmaking empire, which also includes dating-focused social network Badoo, as recently as last year with an Instagram post showing him outside Nasdaq's Times Square location.
But a chance encounter near Blackstone's offices in London, where an executive recognized the serial entrepreneur, ultimately led to a deal for MagicLab. It's part of the private equity firm's move to invest in fast-growing companies. Today, Bumble is the second-most popular dating app in the U.S., with 81 million users in 150 countries.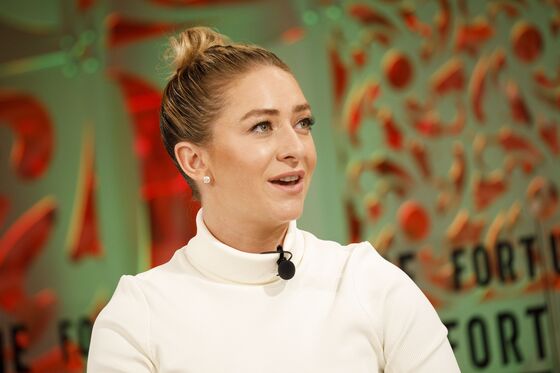 MagicLab got its start after Andreev sold a collection of internet-based businesses in his native Russia and founded Badoo. He parlayed the money from those ventures into Bumble, the dating app where women make the first move. In 2014, he approached Bumble founder Whitney Wolfe Herd after she left rival Tinder, which she sued for sexual harassment, and together they built a lucrative business based on female empowerment.
Wolfe Herd, 30, will succeed Andreev when she returns from maternity leave later this year. Blackstone's decision to put her in charge came as MagicLab faced criticism that it fostered a sexist office culture anathema to the values of kindness and respect it preaches to its users.
Andreev said the allegations sickened him and that he promptly sought an investigation. A law firm hired to conduct that review dismissed the claim that MagicLab fosters a misogynistic atmosphere and published its findings on the same day the company held a farewell party for him. Andreev gave a 10-minute speech to hundreds of employees, who donned white t-shirts in a nod to his favored attire, and lined up for selfies with him.
The decision to name Wolfe Herd as his successor was an important factor in clinching the deal, Andreev said, adding that she'll be returning to a firm with brands that are performing well. Bumble doesn't share financial information, but former staff say it has been profitable since at least 2017, and that the company pulled in about $10 million a month at one point last year.
"January has been the best month for the whole history of the group," Andreev said. "I hope this trend will continue with Whitney."