Bulgarian Supercar Maker Eyes IPO to Expand Into Electric Cars
(Bloomberg) -- Sin Cars International Eood, a Bulgarian producer of racing cars that compete in the GT4 European amateur championship series, plans to go public to finance expansion into the electric vehicle market.
The sports-car maker, which contends with luxury brands including Porsche AG, Aston Martin and Maserati, seeks to raise about 20 million lev ($11.7 million) in an initial public offering on the Bulgarian Stock Exchange next year, Sin Cars owner Rosen Daskalov said in an interview at his factory in the Danube city of Russe.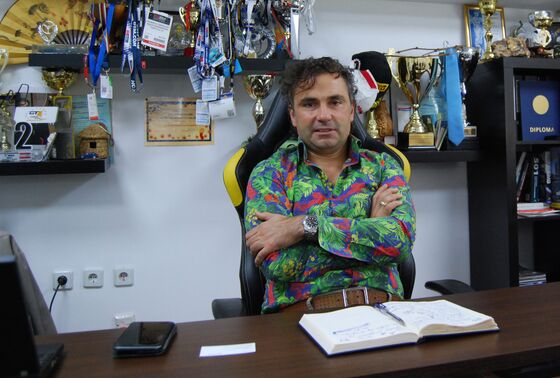 "Our goal is to sell a multifunctional small city car which will be used for courier deliveries, taxi services, transportation," Daskalov, 47, said. "European cities need this kind of transport. City centers will soon be closed for diesel cars. China is far away, and we can offer a better quality."
Daskalov, a second-generation car racer, plans to offer about a 40 percent stake in a special-purpose company that will be set up to finance a production line for small-sized fully electric vehicles. Sin Cars sees this year's sales at about $2.3 million and produces about 50 custom racing cars a year for clients in the U.S., South America and Australia.
With relatively high skills and low labor costs after the fall of communism, eastern Europe has become a home to a variety of carmakers, auto parts suppliers and raw-material producers. In Bulgaria, which joined the European Union in 2007, about 150 plants producing parts for leading global carmakers contribute 4.5 percent of the Black sea nation's economic output, according to Automotive Cluster Bulgaria, the industry's lobby in Sofia.
Sin Cars, which is five years old, introduced its fully electric, street-legal S1 model, with a starting price of 40,000 euros ($45,400), at the Geneva Motor Show in March.
Traveling with electric cars outside cities, even with a calculated range of 500 kilometers (311 miles) may be challenging, as there is still no reliable grid of charging stations in most European countries, according to Daskalov. Yet the market niche exists in the cities for small electric cars, he said, "where lower speed and range allow for lower production costs."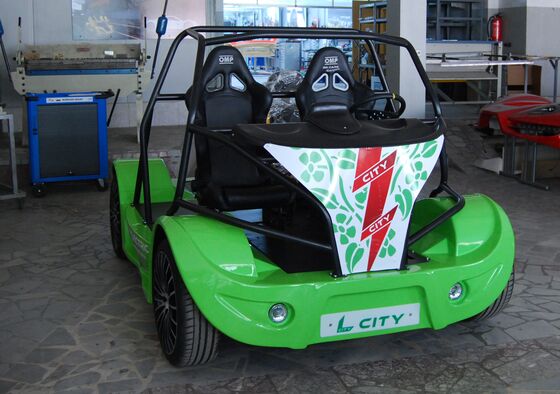 Daskalov's new L-City electric platform will be presented in Geneva next year. It will be offered in several modifications, ranging from small delivery trucks to passenger cars. It will compete with similar technologies produced by companies such as Piaggio & C. SpA and Polaris Industries Inc. With a range of 150 kilometers it will have a base price of about 10,000 euros, Daskalov said.
Elana Trading, a Sofia-based broker, will manage the IPO.
Some observers are skeptical that companies the size of Sin Cars can compete. There will be increasing demand for electric vehicles from 2020 as automakers need more zero-emission cars to meet onerous legislation, according to Bloomberg Intelligence analyst Michael Dean.
"That will make it more difficult for smaller manufacturers to compete" against companies like Volkswagen AG, "which has an annual research and development budget of 13 billion euros and significant economies of scale, unless sales are focused on the super premium market," Dean said in an email.
The L-City production line is designed with an annual capacity of about 20,000 vehicles, and production is planned to begin in 2020.
"My dream is to make 30-40 cars a day, which is realistic for the market on which we are focused -- the big cities in Europe," Daskalov said.