BT Is Said to Offer CEO Job to Worldpay's Philip Jansen
(Bloomberg) -- BT Group Plc has asked outgoing Worldpay Inc. executive Philip Jansen to lead the British telecom carrier, according to two people familiar with the matter.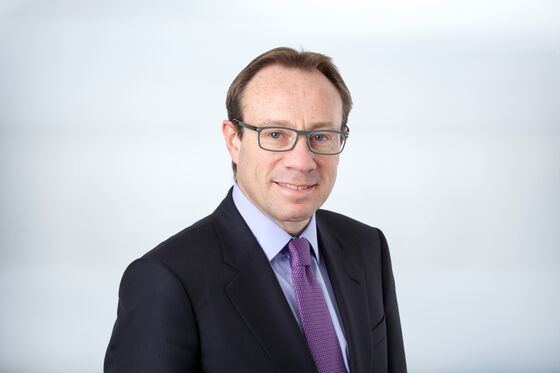 The 51-year-old British corporate restructuring expert could still turn down the chief executive position, said the people, who declined to be identified because the talks are private. BT could announce a new CEO along with its first-half results on Nov. 1, said another person familiar with the company's plans.
BT's board has alternative candidates in mind if Jansen turns down the job. These include Olaf Swantee, the Sunrise Communications Group AG CEO who previously ran U.K. wireless carrier EE until it was bought by BT in 2016, one of the people said.
A representative of BT declined to comment on its CEO succession plans. A spokesman for Jansen at Worldpay did not immediately respond to requests for comment.
Jansen has led payments processing company Worldpay since 2013 and oversaw a $10.4 billion merger with rival e-commerce platform Vantiv that closed in January. He is due to quit his role as co-chief executive of the new company at the end of the year.
Jansen began his career in marketing at Procter & Gamble Co. and has held senior roles in telecommunications, food services and tourism. Private equity firms Bain Capital and Advent International Corp. appointed him in 2013 to lead Worldpay, which he took to the London stock market in 2015 in an initial public offering that raised 2.16 billion pounds ($2.8 billion).
London-based BT has been searching for a CEO for four months. It's a job widely seen as one of the toughest in Europe's telecom industry. The board decided to ditch current CEO Gavin Patterson following profit warnings, an accounting scandal in Italy and clashes with Britain's telecom regulator.
The world's oldest telecom company is under pressure to spend more to speed up its broadband network and make it more accessible to competitors while still turning enough profits to fund dividends. BT is also trying to fix its struggling business services arm and rein in a heavy pension deficit. Its shares touched a six-year low in June.