Brussels Edition: Inflation 2, Growth 0
(Bloomberg) -- Welcome to the Brussels Edition, Bloomberg's daily briefing on what matters most in the heart of the European Union.
Euro-area growth figures may be shrinking, but inflation is doing just the opposite. Data out today are likely to show consumer prices in the currency bloc surpassing 2 percent — the fifth month in a row that the figure will overshoot the European Central Bank's goal. With figures out of Germany showing the steepest inflation in six years, the risk for ECB President Mario Draghi is that phasing out monetary stimulus might be too much of a drag on growth.
Secret Room | With a Brexit divorce deal still in limbo, the European Commission and ambassadors from 27 member states are convening this afternoon for top-secret talks in Brussels to discuss next steps. They're so keen to keep things hush-hush that attendees aren't allowed to bring electronic devices into the room — and any leaks will be deemed a serious breach of security rules (if the person is caught).
Budget Bickering | If you thought the impasse over Brexit was daunting, EU ambassadors are clashing over something even closer to home: the bloc's 2021-2027 budget. During morning meetings today, they're due to discuss the trillion-euro spending plans that's been drawing ire for the regional funding cuts it calls for. 
Taxing Tech | If Austria gets its way, tech giants like Amazon.com and Facebook will start paying taxes on their revenue in the EU. The country has prioritized the issue during its six-month stint as EU president and will inform bloc ambassadors today on the next steps before finance ministers gather Nov. 6. Some countries have already told Big Tech it's time to pay up. 
Sour Loans | Lenders are on course to get more time to set aside capital to guard against losses from new bad loans. Officials from EU member states are convening today to give their green light to a joint legislative proposal that's more lenient than the original bill proposed by the EU Commission in the spring.
Succession Fight | Angela Merkel's favored successor to head her governing party is running into stiff competition from her old nemesis Friedrich Merz. If he manages to beat out mini-Merkel Annegret Kramp-Karrenbauer, it would be a remarkable comeback that could shift German politics to the right. Here's a look at the showdown.
Bright Side | Even if a no-deal Brexit becomes reality, EU banks can breathe more easily knowing they won't get cut off from London's crucial clearing infrastructure. While the pledge from the EU Commission would only be a temporary fix, it means trillions of dollars in derivatives contracts won't be put at risk, avoiding at least some of the market havoc that could accompany the worst-case divorce scenario.
Italian Banks | Things may be looking like a horror show for Italy, but if you ask some investors and analysts, banks will be able to weather the gloom. They've got enough capital, at least for now, to cushion the blow from the slumping sovereign debt they hold. Italy's populist leaders aren't taking any chances though.
Angry Vikings | Check out how Danish Prime Minister Lars Lokke Rasmussen responded on Facebook after Donald Trump's government singled out Scandinavian countries in a report that outlined the costs of socialism. While the political scene is far from calm in some parts of Scandinavia, the White House lumped the region in the same basket as Venezuela and said it's an example of how "socialism reduces living standards."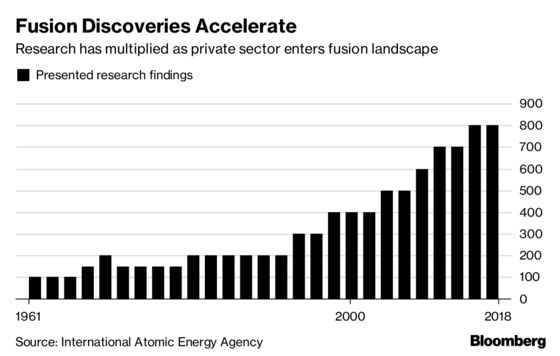 A growing number of ultra-rich clean-energy advocates are pouring money into startups racing to make the first commercially viable fusion reactor. If they succeed, one day the world will have clean, almost limitless energy by fusing atoms together rather than splitting them apart. 
11 a.m. Eurostat to release October inflation and September unemployment readings for the euro area 
NOTE: There will be no Brussels Edition tomorrow due to the Belgian public holiday. We'll be back on Friday.