Bruno Schroder, Link to a Bygone Age in London Banking, Dies at 86
(Bloomberg) -- Bruno Schroder, heir to one of London's oldest banking fortunes, has died. He was 86.
Money manager Schroders Plc said he died on Wednesday after a short illness. Born in 1933, he was the great-great grandson of Johann Heinrich Schroder, who set up J. Henry Schroder & Co. in 1818.
He served as a director of his family firm since 1963 and his storied name provided a link to a bygone age in the City of London, where firms like Kleinwort Benson, Morgan Grenfell and S.G. Warburg dominated. The deregulation of London's financial markets in 1986 -- known as the Big Bang -- exploded this gentlemanly world and saw many of the merchant banks snapped up by larger rivals.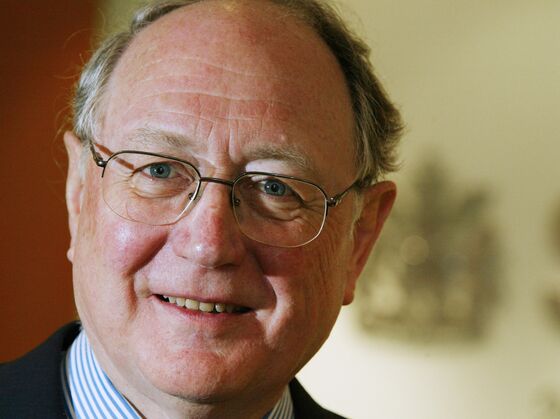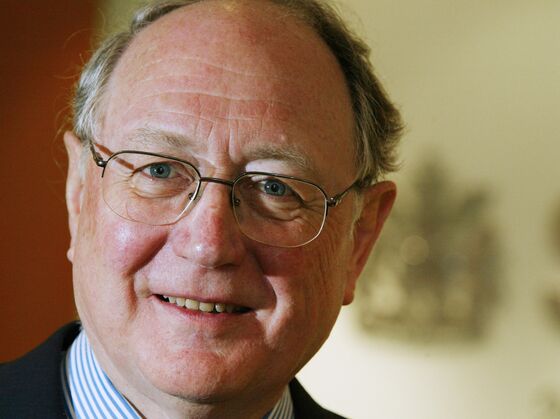 "Bruno made an enormous contribution to Schroders over more than 50 years," said Schroders Chairman Michael Dobson. "He was passionate about Schroders and unwavering in his support for the company."
Schroders, which sold its investment banking arm to Salomon Smith Barney in 2000 before that firm became part of Citigroup Inc., moved its focus to money management. The firm bought Cazenove Capital Holdings in 2013 and the combination brought together two of the City of London's oldest firms.
Today, Schroders is one of the U.K.'s largest money managers, investing almost half a trillion pounds for its clients. The company's total assets under management reached their highest level ever last year.
That helped make Baron Bruno Lionel Schroder and his family one of the U.K.'s richest families, with about $4 billion, according to the Bloomberg Billionaires Index.
Schroder studied at Eton, Oxford University and Harvard Business School, according to the London Evening Standard. He joined the family firm, which listed on the London Stock Exchange in 1959.
Schroder seems to have largely played an ambassadorial role at the fund management company. His contributions are described in one paragraph in "Schroders, Merchants and Bankers," by Richard Roberts, a professor at Sussex University. He maintained an office at its London headquarters and a townhouse in London, and spent time at the family's Scottish estate on the island of Islay, according to a report by the Evening Standard in 2002.
Schroder, a keen pilot, married Patricia 'Piffa' Holt in 1969. They had a daughter, Leonie, in 1974. The couple later separated, according to the Evening Standard.