British Columbia Gas Exports Yet to Recover After Pipe Rupture
(Bloomberg) -- Natural gas shipments from British Columbia to the Pacific Northwest languished at the lowest in at least four-and-a-half years more than a week after a pipeline rupture that cut supplies to homes, factories and oil refineries.
Western Canada gas exports to the U.S. Northwest are down 65 percent from Oct. 9, according to data compiled by Bloomberg. A rupture that night along a remote stretch of an Enbridge Inc. conduit forced oil refineries in Washington that rely on the fuel for power and heat to scale back operations.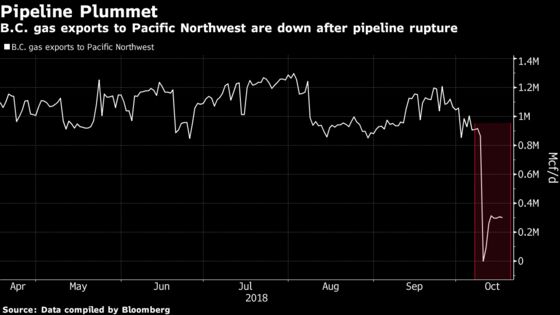 Enbridge said Monday that it anticipates repairs will begin "later in the week" but provided no timeline for returning the line to service. In the meantime, the company is pumping gas through a smaller, adjacent pipe. The smaller conduit, temporarily shut as a precautionary measure after the rupture, is allowed to run at about 80 percent of its capacity.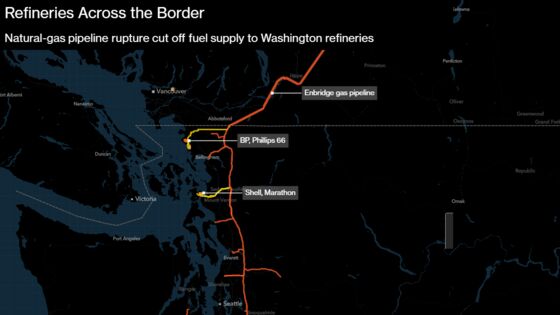 Wholesale gasoline in Portland, Oregon, has erased gains after climbing last week to the highest premium over New York-traded futures in five years. Heavy Canadian crude remains at a steep discount to the U.S. benchmark, but has also rebounded slightly since the reduction in refining activities squelched regional demand for crude.