Britain's Brexit Earthquake Shakes Parliament
The democratic earthquake that began with the Brexit referendum in 2016 finally cracked the mold of British politics.
Three senior members quit Theresa May's Conservative party yesterday and joined eight Labour members of Parliament who had resigned from Jeremy Corbyn's opposition party earlier. All 11 now sit as an Independent Group in the House of Commons, free to vote how they please.
The timing could hardly be worse for the British prime minister. She has just five weeks to secure a Brexit deal and get it approved in Parliament before the U.K. is due to leave the European Union. The Commons is more fractured and unpredictable than at any time since she took office in 2016.
And it's likely to get worse. More defections are expected, and as many as 15 of May's own ministers are privately planning to vote against her Brexit strategy on Feb. 27, challenging her to fire them.
Yet May's team claim she is within touching distance of a deal. Her officials are negotiating the legal fine print in Brussels, and she's preparing for talks with EU leaders at an Arab League summit in Egypt.
If all goes to plan, May could yet have a reformed deal as soon as next week. But whether she'll have the votes to pass it is less than certain.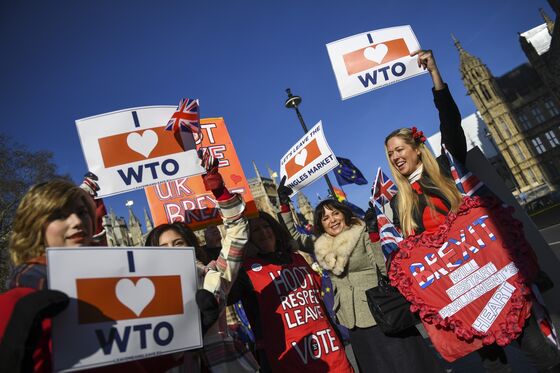 Tax the rich | Democrats used to shy away from suggestions they were the party of higher taxes. But now top Democratic presidential candidates are increasingly calling for higher taxes on the rich – and they're not scaring away wealthy party donors, Laura Davison reports. For more on another evolving 2020 dynamic, see this story exploring  theDemocrats' delicate dance on race as they try to capitalize on Trump's polarizing rhetoric.
Assassination plot | A Coast Guard lieutenant living in a Washington suburb allegedly stockpiled weapons and plotted to kill prominent Democratic politicians – including House Speaker Nancy Pelosi and several presidential candidates – as well as television news personalities. Federal prosecutors described Christopher Paul Hasson as "a domestic terrorist, bent on committing acts dangerous to human life."
War chest | Vladimir Putin has quietly built a financial fortress to safeguard Russia's economy from sanctions, Evgenia Pismennaya and Anna Andrianova report. He's slashed spending, including on defense, and replenished state coffers with oil revenues since 2016, while keeping the U.S. and its allies guessing about Russia's military capabilities. "For the first time in our history, our reserves cover all foreign debt, both state and commercial," the Russian president told lawmakers yesterday.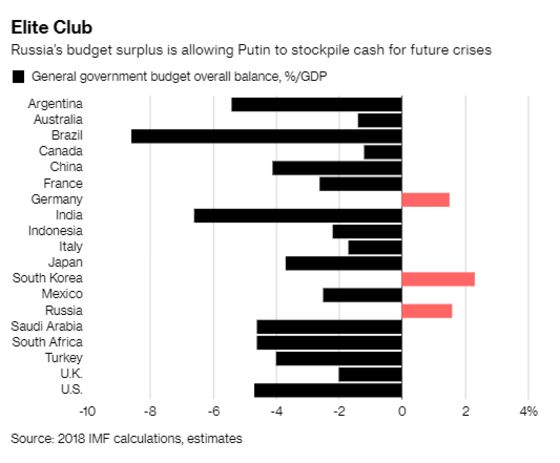 New understanding | The U.S. and China are said to be working on six memorandums of understanding on the trade war's most contentious issues. They cover areas including agriculture, non-tariff barriers, services, technology transfer and intellectual property, and tariffs would likely be threatened if conditions aren't met. The emerging draft could form the structure for a final trade deal as the March 1 deadline for an agreement nears.
Strange bedfellows | In one of the most Republican-leaning U.S. states, party leaders are ditching Trump to join rival Democrats in a fight against coastal oil exploration, proving once again that all politics is local. South Carolina and nine other Atlantic states are suing to block the Trump administration's plan to use sound waves to pinpoint potential oil deposits. Conservationists say the surveys could damage the hearing of whales, dolphins and other marine species.
And finally... It reads like something out of a John le Carre novel. Italy is gripped by reports that North Korean spies kidnapped the 17-year-old daughter of the country's former envoy to Rome who disappeared in November while working in the capital in a suspected defection. The affair has pitted Italy's populist coalition allies against each other, with the Five Star Movement pressuring Deputy Premier Matteo Salvini, of the rightist League, to address parliament on the issue – while Salvini says it has nothing to do with him.