Brexiteer Billionaire Rejoins World's Richest Amid Building Boom
(Bloomberg) -- Anthony Bamford, the Brexit-backing chair of JCB Service, has rejoined the ranks of the planet's 500 richest people as a global construction boom bolsters demand for his company's excavation products.
Bamford's wealth rose $620 million to $4.4 billion after JCB released 2017 results this week. Revenue for the world's largest privately owned construction equipment maker grew 28 percent from the previous year to 3.4 billion pounds ($4.4 billion). The Rocester, England-based business paid a 60 million-pound dividend to the Bamford family after skipping one the prior year.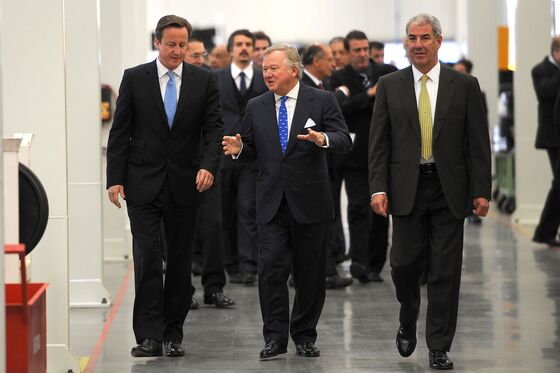 Bamford's fortune makes him the world's 417th richest, according to the Bloomberg Billionaires Index. The 72-year-old last appeared on the list in June.
JCB's latest results mark its largest revenue growth in five years and outstrip the global construction equipment market's expected 4 percent expansion rate through to 2024. Rising government funding for public infrastructure projects and "rapid" urbanization across countries including China, Brazil and India underpin this growth, according to research and consulting firm Global Market Insight, Inc.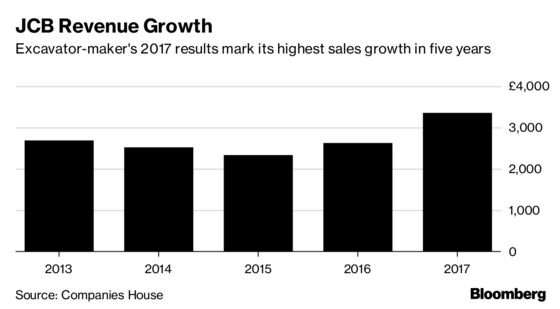 In June 2016, Bamford wrote to JCB's U.K. staff and criticized the European Union's "unaccountable" leaders before informing employees he would vote to leave in the country's referendum later that month.
The company's growth since the EU referendum contrasts with Britain's economic outlook. The British Chamber of Commerce cut its economic forecast this month, partly due to Brexit-related uncertainty. Bank of England Governor Mark Carney has warned that borrowing costs may rise even as economic output falls if the U.K. fails to gets a post-Brexit EU trade deal.
While JCB continues to invest in the U.K., it's taking an active interest in the country's post-Brexit international trade. Last month, JCB formed part of a business delegation accompanying Prime Minister Theresa May's trip to boost trade relations with South Africa, Nigeria and Kenya.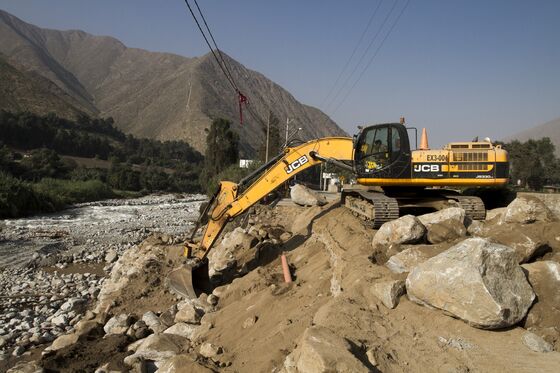 Bamford has been Chair of JCB since 1975 and controls the business through a Bermuda-based holding company, AB Bermuda Trust One, according to court documents filed in the U.K. crown dependency of Jersey in 2003. His younger brother, Mark, also controls a stake valued at more than 1 billion pounds.
JCB's head office didn't respond to a requests for comment on JCB's results and Bamford's net worth.