Brexit Talks in Quicksand as Clock Ticks Down: Balance of Power
What the hell is going on?
That's a question even the most seasoned Brexit watchers are asking as Theresa May heads to Brussels to meet European Union leaders with talks stuck in quicksand.
First we had a backstop, then a backstop to a backstop and now the latest term to infiltrate the parlance is the "two-tier backstop."
The problem is no one agrees on how to avoid a policed border in Ireland when the U.K. and the EU part ways on March 29, 2019, with a trade deal potentially years away.
Everyone says the 300-mile border should remain invisible — many argue peace in a region scarred by sectarian violence depends on this. But by committing the U.K. to leaving the customs union, May has backed herself into a corner.
The EU's solution is to keep Northern Ireland in, while the Democratic Unionists propping up May's government insist on being treated like the rest of the U.K. May's counter-offer is a safety net that would see all of the U.K. stay in the customs union with a time limit. Anything else would have Brexit hardliners in her party chant "Brino" (Brexit in name only).
With departure around the corner, the latest chatter is about an extension to a transition. Few expect a breakthrough at today's meeting, though. In sum, it's a mess.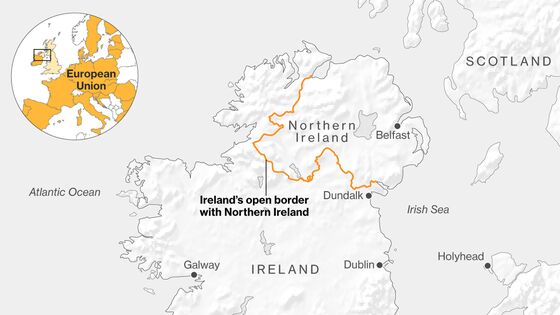 Turning up the heat | The Trump administration is under mounting pressure from top members of Congress to act against a regime that's a linchpin of its Middle East strategy, with Republican Senator Lindsey Graham yesterday slamming Saudi Crown Prince Mohammed as a "wrecking ball" directly responsible for the disappearance and possible killing of Jamal Khashoggi. Graham said he'd support efforts to "sanction the hell out of Saudi Arabia."
Heading to Turkey, where the journalist was last seen entering the kingdom's consulate in Istanbul, Secretary of State Mike Pompeo said Saudi officials understand the need to conclude their probe quickly.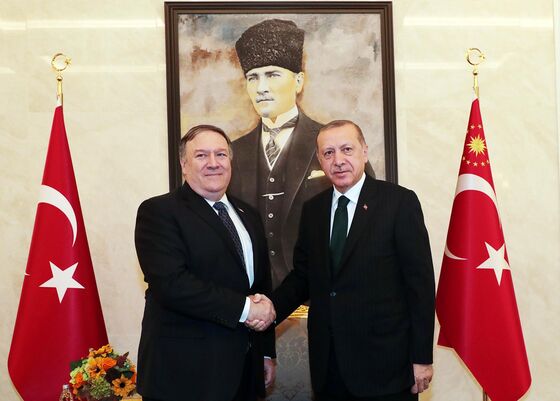 Mueller probe | U.S. Special Counsel Robert Mueller is expected to issue findings on the Russia probe soon, but not until after the November midterms. That's too late to influence an election that Democrats hope will give them control of the House. Separately, Donald Trump has accused his former personal attorney Michael Cohen of "lying" when he testified that the president had ordered hush payments to women in violation of campaign finance laws.
Unwanted attention | The right-wing front-runner in Brazil's presidential race rejected support from supremacist groups after reportedly receiving praise from David Duke, a former Grand Wizard of the Ku Klux Klan. Following a long history of inflammatory rhetoric and political incorrectness, Jair Bolsonaro has more recently tried to reach out to minorities and called for unity, including among blacks and whites.
Tightening the screws | The U.S. Treasury Department imposed sanctions against 22 corporations and banks, including the Middle East's largest steel producer and tractor manufacturer, alleging they provide financial support to an Iranian paramilitary group and are complicit in the recruitment of child soldiers. The U.S. is seeking to choke off Iran's economy with expansive punitive measures against its oil industry that take effect in November.
Holocaust rift | A Hungarian museum built to remember the horrors of the Holocaust is pitting branches of the EU's largest eastern Jewish community against one another. Prime Minister Viktor Orban, a standard bearer of nationalist movements in the region, is planning to open the House of Fates with a tribute to the children killed during World War II. Critics say the project whitewashes Hungary's role in the murder of Jews. It has divided Jewish organizations into those allied with the government and those against it.
Trump called Senator Elizabeth Warren "phony" and labeled porn actress Stormy Daniels "horseface," in an attack of female critics three weeks before women are expected to play an outsize role in midterm elections. He also raised his re-election fundraising total to $108.1 million, an unusual amount for a president in the first two years of his term.
And finally ... Tourists may soon get to walk through one of the world's most dangerous flash points — the demarcation line in the Joint Security Area separating North Korea from South Korea. Expect smartphone-wielding sightseers to light up social media feeds with reenactments of last April's iconic embrace at the border between North Korean leader Kim Jong Un and South Korea's President Moon Jae-in.