Brazilian Banker Andrea Pinheiro Leaves M&A Boutique BR Partners
(Bloomberg) -- Andrea Pinheiro, one of just a handful of top female bankers in Brazil, left the investment bank BR Partners, according to people familiar with the matter who asked not to be identified because no official announcement has been made.
Pinheiro, who joined the mergers-and-acquisitions boutique 11 years ago, declined to comment, as did a representative for the company.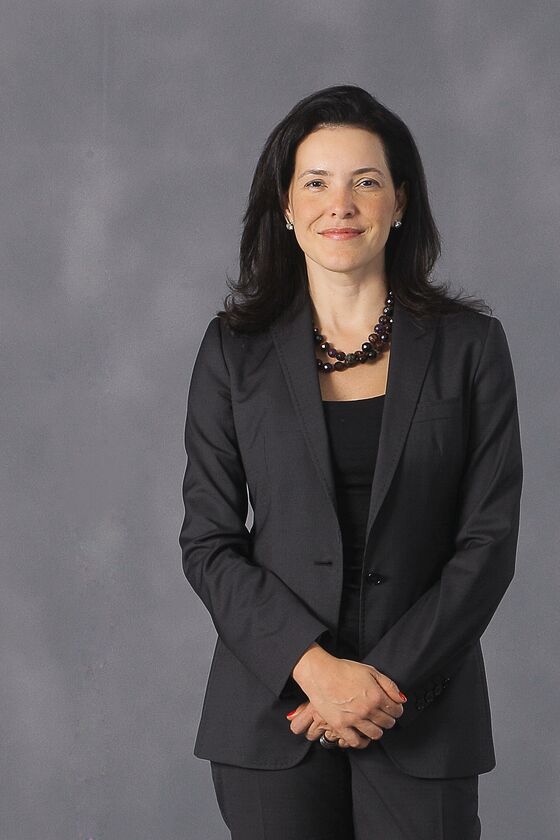 BR Partners was founded in 2009 by Ricardo Lacerda, the former chief executive officer of Goldman Sachs Group Inc.'s Brazil operation. The firm, based in Sao Paulo, became an investment bank in January 2012.
Pinheiro comes from a family of bankers who founded Banco BMC in 1939 in the city of Fortaleza. Her father, Jaime Pinheiro, sold the bank to Banco Bradesco SA in 2007.
Her first job was as an intern at BMC, and then financial manager at Cotece SA, her family's textile company. She worked on the M&A team at SG Warburg & Co. and later became an analyst there.
After that, Pinheiro was a vice president responsible for BMC's investor relations, controls, finance, marketing and planning. With the sale of BMC, she spent two years at Bradesco supervising the payroll-loan area and then took a sabbatical until Lacerda, the CEO of BR Partners, persuaded her to join his team.