Will Brazil's Economy Survive Its Presidential Election?
(Bloomberg) -- Crushed by years of recession, corruption and political upheaval, Brazil's economy is a disaster and its young democracy is in danger.
On the eve of an Oct. 7 election that will select the final two presidential candidates from a field of 13, Brazilians are divided, disillusioned and incensed. They've watched millions of jobs evaporate, along with billions in public money. Homicide rates are rising and hospital lines lengthening while real incomes shrivel. In their despair, voters look set to choose Fernando Haddad, a leftist from the party that drove the economy off a cliff, and Jair Bolsonaro, a far-right former Army captain with a harsh view of minorities and a benign view of dictatorship.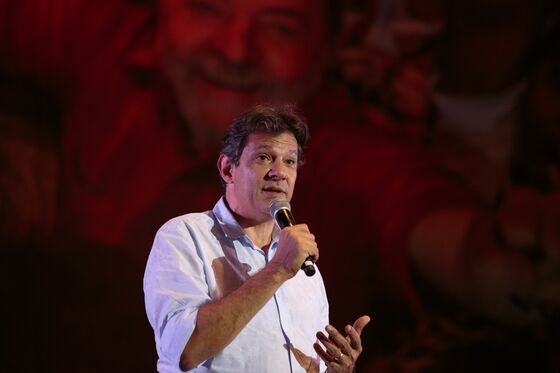 Regardless of who wins the final vote Oct. 28, the election could unravel the second-largest economy in the Americas. At stake are almost a trillion dollars in public debt, the output of one of the world's main food baskets and a massive market for multinational companies. But with the leading candidate questioning the vote's legitimacy -- and only 14 percent of Brazilians expressing faith in the honesty of elections -- already-strained democratic institutions will be put to the test.
"I fear that the results of these elections will be just another step on the way to a great tragedy," said Roberto Romano, 72, a professor of ethics and law at the University of Campinas. "I don't see this election as a way out, but proof of the structural instability of Brazilian democracy."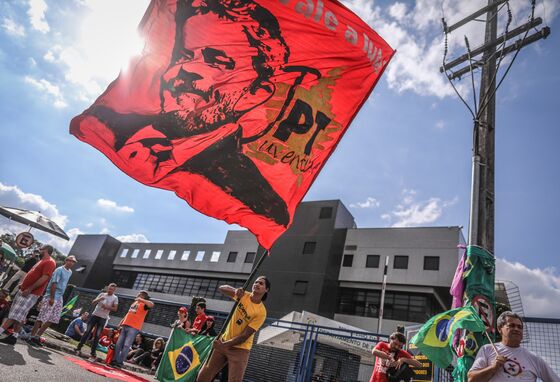 President Dilma Rousseff's impeachment in 2016 split the country, and the trauma of that event has only deepened in the years since. The imprisonment for corruption of former President Luiz Inacio Lula da Silva -- still a towering figure -- delighted many, but also enraged his passionate supporters. "Free Lula" graffiti now adorns the walls of most Brazilian cities.
Even before Bolsonaro, 63, was stabbed during an early September campaign rally, the assassination of a prominent leftwing politician six months earlier showed how the country's staggering violence had started to bleed into its politics. A catastrophic fire at the national museum that destroyed much of Brazil's cultural heritage added to the sense of a country heading off the rails.
Ahead of the first-round vote, Bolsonaro strengthened his support even from his hospital bed, but his incendiary rhetoric that melds sexism and authoritarianism has fueled high rejection ratings, with women and even soccer fans mobilizing against his candidacy.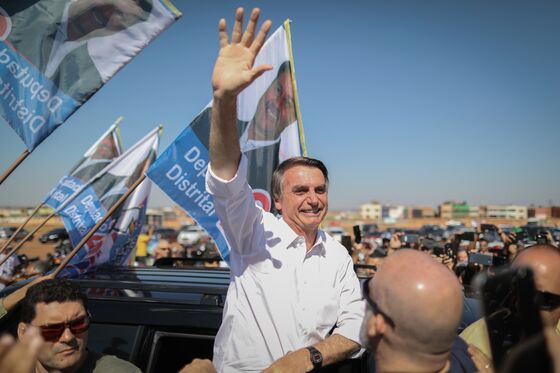 Meanwhile, Lula's heir, former Sao Paulo mayor Haddad, 55, has surged into second place after he was confirmed as the Workers' Party candidate on Sept. 11. Indeed, polls show he's more than doubled his support over the past three weeks to close in on Bolsonaro, who has a plurality in the broad first-round field. In a head-to-head race, Haddad has an advantage in some polls and is tied with Bolsonaro in others.
But for Bolsonaro, a former paratrooper, the vote may not be the last word. In a televised interview Friday he said he would accept election results only if he wins.
The comments rang alarm bells: Bolsonaro often glorifies rule by force for a nation that emerged from two decades of military dictatorship only in 1985. He has said that half of his government should be from the armed forces and his running mate, General Antonio Hamilton Mourao, has floated the idea of a military intervention to take charge of the devolving situation.
For his part, Haddad and his Workers' Party represent a continued bet on policies that helped create the worst recession on record and presided over the most spectacular corruption scandal in the country's history. Party leaders have mused about freeing Lula, who is behind bars after being convicted of money laundering and accepting a sweetheart deal on a beach apartment from a construction company in exchange for favors.
There are also serious doubts about how well either Haddad or Bolsonaro would work with a notoriously fractious congress. Bolsonaro comes from a tiny party and frequently shows little patience for compromise. Indeed, in 1993 he suggested closing congress. The Workers' Party is much more substantial, but may struggle to rebuild bridges it has burned with coalition partners in recent years.
With no money to attract the support of Brazil's pork-seeking centrists, any president is likely to be under severe pressure from the start. Presidential debates, rallies and interviews have offered few specifics about plans to get Brazil's 13 million unemployed back to work, stanch the violence that killed 63,000 last year and plug a fiscal deficit equivalent to more than 7 percent of the economy.
Barring an unforeseen upswing in government revenues and a sudden healing of the nation's deep divisions, Brazil is likely to face a long, uphill battle.
"Nobody has emerged who is able to provide the country with any leadership," said Peter Hakim, president emeritus and senior fellow at the Inter-American Dialogue, a Washington-based network seeking to foster democratic governance and economic development in Latin America. "There's a complete rejection of the democratic institutions, and all candidates have higher rejection than approval rates."
The most immediate economic problem is plugging the gaps in Brazil's public coffers, which pushed the nation's credit rating deep into junk terrain and its public debt to over 55 percent of its gross domestic product, or more than twice the level of emerging-market peers Turkey or Indonesia.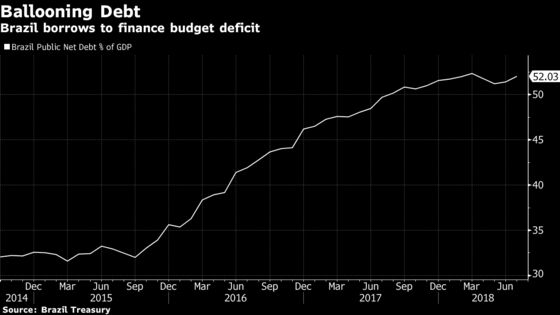 Not only is there no money to deliver on candidates' promises to improve health and education but another round of austerity measures, including cuts to pension benefits, will be inevitable in order to stave off a complete collapse of investor confidence.
That will be a difficult sell to Brazilian workers, who earn $548 per month on average and must spend about 12 percent of that just to fill a car's gas tank. Truckers protesting fuel price hikes paralyzed the country this year, offering a taste of the scant appetite for belt-tightening measures in the name of the greater good.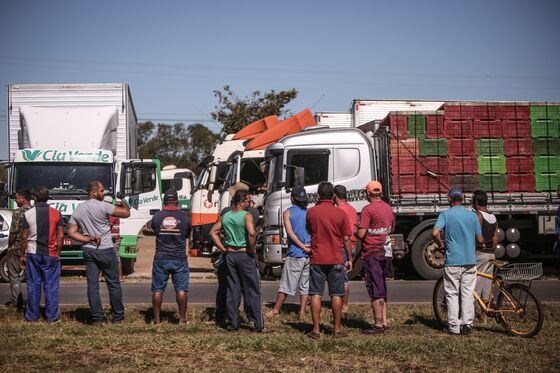 Around 6 million people have fallen back into poverty and draconian budget cuts have shut down child-care centers and life-saving scientific research alike.
"I see students who had a brilliant academic future giving up and going off to sell brownies," said Yraima Cordeiro, a molecular biologist who works on Parkinson's disease and Alzheimers at Rio de Janeiro's Federal University. "I am ashamed to say my country doesn't support research."
The two presidential front-runners have diametrically opposed ideas as to how to put the economy back on track. Markets favor Bolsonaro, who proposes to downsize the state by cutting ministries and selling off Brazil's public companies.
But investors know he's not without risk. "I would say that the track record of this kind of populist, strong man in emerging markets, like Erdogan and Duterte, has not been great," said James Syme, a London-based money manager at JO Hambro Capital Management, which oversees more than $40 billion in assets.
Haddad, meanwhile, wants a return to a heavy government hand in the economy, imposing capital controls, offering cheap credit, and taxing banks that charge high interest rate spreads, some of the same proposals that led to Brazil's economic demise to begin with.
All that makes many dread these elections.
"There's this refrain that Brazil always manages to emerge from darkness," said Hakim. "I thought the election could break with this very ugly period but it's hard to identify a path out of this swamp."