Botswana's Masisi Fires Minister Planning Presidential Challenge
(Bloomberg) -- Botswana President Mokgweetsi Masisi fired his local government minister after Pelonomi Venson-Moitoi announced she would challenge him in a ruling party election scheduled for April.
The contest would be rare for the Botswana Democratic Party that's governed the diamond-rich southern African nation since independence more than five decades ago as it generally keeps to orderly succession ahead of national elections. Masisi, 57, succeeded Ian Khama as president in March to ensure a smooth changeover -- as has been the practice ahead of previous votes.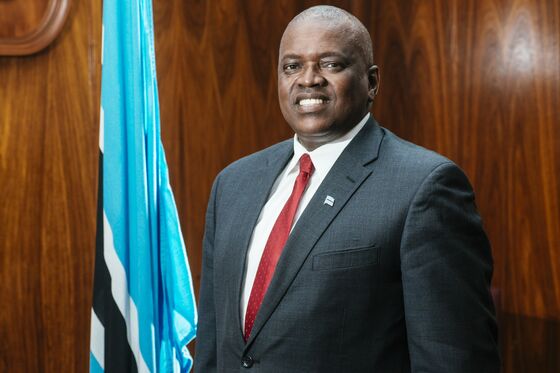 The challenge may signal a widening rift within the party, pitting supporters of Masisi against those allied to Khama, who hasn't supported some of the new leader's policy decisions. Botswana is the world's second-biggest diamond producer after Russia and has Africa's highest credit rating at Moody's Investors Service.
Venson-Moitoi, 67, plans to continue "her race" for the party presidency, according to her unverified Twitter account. She didn't answer calls to her mobile phone.
"If Khama should support me, I would accept it as I will do anything for unity within the party," the Gaborone-based Botswana Guardian quoted her as saying.
Masisi named Solomon van der Westhuizen as the new minister of local government and rural development.