Boston to Elect First Female Mayor of Color in Historic Moment
(Bloomberg) -- In a doubly historic moment, Boston is poised to elect a mayor who is a woman and a person of color.
Michelle Wu, a 36-year-old city councilor who backs rent control, free public transport and a city-level Green New Deal, has led in polls for weeks. A recent poll of likely voters by Suffolk University had Wu ahead of her council colleague, Annissa Essaibi George, by 32 percentage points.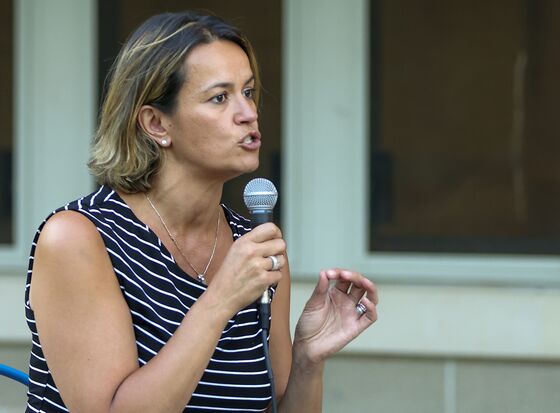 Essaibi George, 47, identifies as progressive and a person of color because her father came from Tunisia. But Essaibi George's local accent and strong backing in Whiter districts contributed to a widespread sense that she was more "old Boston," while Wu better represented "new Boston" —- younger, multiracial, highly educated and increasingly progressive.
"You want a mayor who will deliver big, bold solutions that will address the high cost of living and open the doors of opportunity for everybody," Wu said in one of her final campaign ads. On Monday, she told reporters that "Boston has a chance to choose between nibbling around the edges of the status quo" or making history.
Slated to take office on Nov. 16, Wu would be the first woman to win the Boston mayoralty since it was created in 1822. She would take over from acting mayor Kim Janey, who as City Council president assumed the role in March after then-mayor Marty Walsh became U.S. Secretary of Labor. Janey became the first woman of color in the post, but Wu would be the first to be elected to it. 
Wu's victory would mark a once-a-century demographic transition at the apex of Boston power, historians say: In 1914, as the city shifted from Yankee Protestant to Irish Catholic domination, it elected the now-legendary mayor James Michael Curley. Until Janey, the office had been held by White men, all of Irish descent except for Italian-American Thomas Menino.
The Harvard-educated Wu, who is Taiwanese-American and grew up in Chicago, is a close ally of Senator Elizabeth Warren. Her policy proposals —- like her Green New Deal for Boston -— represent a local-level shift toward big-picture progressive ideas now on the rise in the national Democratic Party, said David Hopkins, associate professor of political science at Boston College.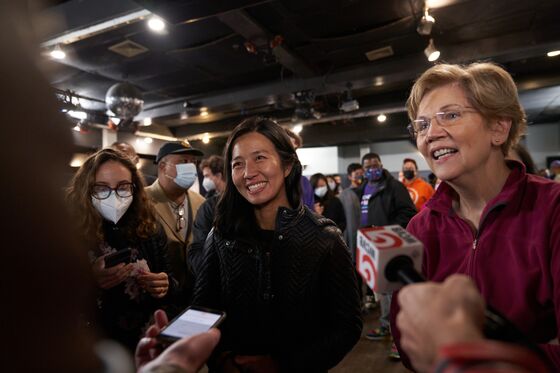 "That's a trend we're seeing: appealing to voters whose orientation towards politics is through the lens of what's happening nationally, and who understand local politics through that national lens," Hopkins said. "Over time, national party politics trickle down to the state and local level much more than they used to."
And that is true for voters as well, he said: "People used to think very differently about how they voted in their local races from how they thought about their national or state races. Nowadays, there's much more consistency all the way down."
Wu has won the vast majority of endorsements from prominent Bostonians, including many business leaders, despite her support for rent control and deep reform of how permits for developments are approved.