Bombardier CFO Has 'Complete Confidence' in Bond Refinancing
(Bloomberg) -- Bombardier Inc., the debt-laden manufacturer in the middle of a turnaround plan, expects to be able to refinance bonds next year even if high-yield markets remain skittish.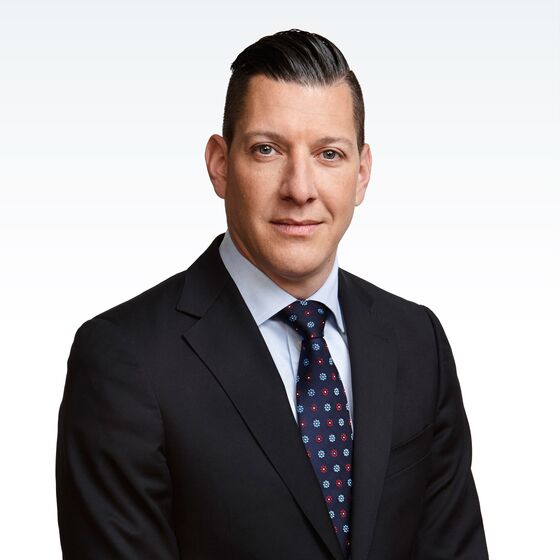 The company's next major debt maturity is $850 million due March 2020, with more than $2 billion coming the year after that, according to company filings. As the 2021 maturities come to term, Bombardier should be better able to start reducing its debt costs, whether by paying down obligations or by borrowing more cheaply because of its improved cash flow, Chief Financial Office John Di Bert said in an interview Friday.
"I have complete confidence we will have access to markets," Di Bert said. Bombardier has never lost the ability to issue debt -- even in 2016, when the Montreal-based company was investing in new aircraft development programs and a key measure of its cash flow was negative, the CFO said.
Di Bert and Chief Executive Officer Alain Bellemare are trying to restore investors' faith in the second half of their five-year turnaround plan after a disappointing cash-flow forecast last month and production delays at the company's rail business. Canada's biggest aerospace company on Thursday confirmed its 2020 financial objectives, including revenue of at least $20 billion and operating cash flow after necessary capital expenditure of as much as $1 billion. That cash-flow figure was negative $1.8 billion in 2015 and negative $1.1 billion in 2016.
"We are creating tremendous value with the turnaround of the business, and we are enabling it by managing the debt structure," Di Bert said, noting, "We are not running the business to squeeze out a half a point on a bond." The company had more than $9.4 billion of debt outstanding at the end of September, adjusting for the value of derivatives and other items, according to a company filing.
The Canadian manufacturer is in no rush to move ahead with a multi-billion dollar buyback of a minority stake in its rail unit that would allow it to keep all the earnings from its biggest business, Di Bert said, in an interview at Bloomberg's headquarters.
"The cost of that capital is fairly high at 15 percent so that would be a great place to start reshaping our capital structure," Di Bert said. "Whatever we do would be credit neutral to positive to bondholders," he said.
Bombardier has the option to repurchase a minority stake in its rail operation held by Caisse de Depot et Placement du Quebec starting in February as part of a 2016 investment by Canada's second-biggest pension fund. The CFO said buying out Caisse would give bondholders access to more of the company's cash flow, and would be a "fair trade" for those investors.
Bond investors are starting to see value in the company's debt again. Bombardier's $500 million of notes due March 2022 with a coupon of 5.75 percent traded around 95 cents on the dollar on Monday, after trading closer to 90 cents on the dollar last month.
"Bonds recovered on no real news, implying the selloff was likely overdone," said George Westervelt, a fund manager at Aberdeen Standard Investments in Boston, which owns Bombardier bonds as part of its more than $735 billion in assets under management. "It is always tough to say exactly what's priced in by the market in high yield, but we remain constructive."
Nicholas Leach, a fund manager at CIBC Asset Management, agrees. The credit spread on the Montreal-based company bonds is pricing in no improvement in operating earnings or free cash flow, he said.
"It doesn't take a whole lot of margin improvement to convert to free cash flow when revenues are north of $18 billion," Leach said. "If they meet their guidance on Ebitda growth, this alone would be deleveraging," he added.
Still, indebtedness remains a worry for some investors. The company's credit-default swaps are the worst performers among Canadian issuers since the start of the year, according to data compiled by Bloomberg. The cost to insure Bombardier debt against default for five years has more than doubled since September to about 592 basis points on Monday.
"The shift in cash flow guidance this year has clearly prompted a re-evaluation of credit risk," said Matthew Geudtner, an analyst at Bloomberg Intelligence in New York. "This is centered around their ability to generate free cash next year, so operating difficulties or headwinds that make working capital recovery less certain, a larger contingency or more restructuring will only exacerbate or increase credit risk."
Fitch Ratings last month downgraded Bombardier's credit ranking to B-, six steps below investment grade, from B, citing the expectation that indebtedness will decline more slowly than planned because of the company's revised cash-flow projections. Moody's Investors Service also rates the company at six notches below investment grade.