Bolsonaro Calls on Truckers to Lift Protests Blocking Roads
(Bloomberg) -- Brazilian President Jair Bolsonaro asked truckers to lift any blockades on highways as concerns over the possibility of a broader strike add to an already charged political climate and worries about galloping inflation. 
Bolsonaro recorded an audio message that was shared with WhatsApp group chats used by truckers to call for an end to anything that could further hurt the economy. Truckers, which largely consist of autonomous drivers -- many who support the president -- often complain about fuel prices and in this case were also echoing Bolsonaro's gripes about decisions by the top court. 
"The truckers are our allies, but the blockades hurt our economy. They cause shortages and inflation, and harm everyone, especially the poor," Bolsonaro says in the audio.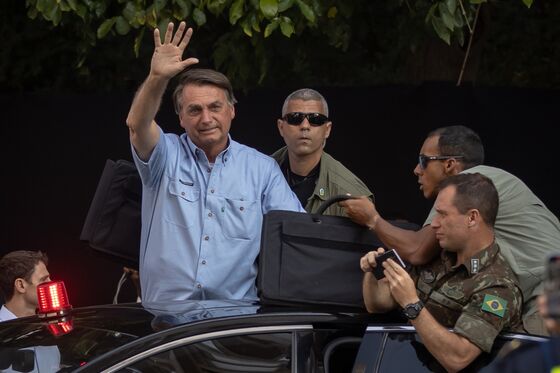 Late on Wednesday, Infrastructure Minister Tarcisio Gomes de Freitas recorded a video, confirming the veracity of Bolsonaro's audio message and reinforced the call to free up roads.
Any sign of a possible nationwide trucker strike similar to the 10-day protest in 2018, causes alarm among consumers on concern that fuel and food goods could be quickly snapped up and hoarded on uncertainty. Brazil is highly dependent on trucking to move goods domestically and across its shared land borders.
There were truckers gathered in federal highways in 14 states as of 11 a.m. on Thursday, according to a statement from the infrastructure ministry, five of which had some roads fully blocked. Earlier this morning the government had reported gatherings in 15 states, but no points fully blocked. At its peak, about 100 points of transit were affected. 
Brazil is grappling with a political and economic crisis, as Bolsonaro sows doubts about the electoral system while butting heads with Supreme Court justices and inflation spirals toward 10% a year. The sporadic blocking of roads by some truckers came a day after large pro-government demonstrations marked Independence Day with calls to close the top court and for a military intervention.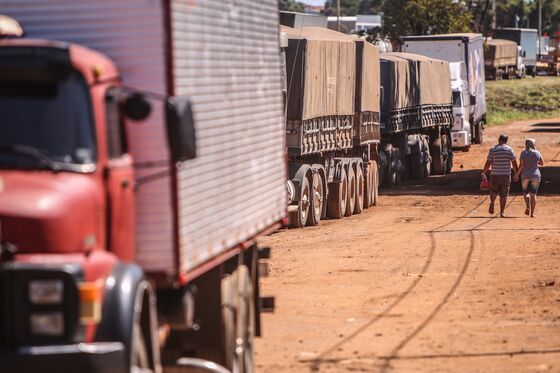 August inflation surged past all forecasts in the biggest jump for the month since 2000, data showed Thursday -- and an energy crisis will likely add more pressure on prices. 
Scorching Brazil Inflation Adds Pressure on Copom: Economics
Markets sold off Wednesday after the protests, with tensions between branches of government expected to remain high and on doubts over the ability to push through any more economic reforms through congress ahead of next year's election. Thursday, the real recovered some ground while stocks also opened higher.
"The situation is under control," Freitas said in an interview. "There weren't any shortages nor will there be."