Bank of America's Thomas Montag, Head of Global Banking, to Retire at Year-End
(Bloomberg) -- Bank of America Corp. Chief Operating Officer Thomas Montag and Vice Chairman Anne Finucane -- executives who helped orchestrate the second-largest U.S. bank's resurrection after the 2008 financial crisis -- plan to retire, clearing the way for a new generation of senior leaders.
Montag, who long led the firm's massive investment banking operations, and Finucane, who oversaw strategy and initiatives including a push into sustainable finance and investing, will vacate their posts at the end of the year, the company said Thursday. It promised to pick replacements in coming weeks.
Despite their posts near the top, Montag, 64, and Finucane, 69, haven't widely been seen as potential CEO candidates in recent years, except in an emergency. But whoever gets elevated to their spots would be added to the list of people who could eventually replace Chief Executive Officer Brian Moynihan, who turns 62 in October.
The two executives "have been instrumental in Bank of America's success, especially during the decade following the financial crisis," the Charlotte, North Carolina-based bank said in a statement.
The result is that they have both amassed expansive lists of responsibilities in that time -- creating the possibility that their duties could soon be parceled out among a list of senior executives, according to a person with knowledge of the bank's thinking. Positions such as chief operating officer or president of the investment bank can also be split among a few executives.
Finucane, one of the most senior women in U.S. banking, entered through predecessor company Fleet Bank and has been responsible for the company's strategic positioning, sustainable finance, environmental, social and governance, capital deployment and public policy efforts.
Montag joined Bank of America through its Merrill Lynch acquisition in 2008 after more than two decades at Goldman Sachs Group Inc. Also serving as president of global banking and markets division, he's widely seen as loyal to traders and dealmakers. 
A New York Times article in May cast a harsh spotlight on Montag. Citing discussions with current and former employees, the report suggested Montag had initially pressured markets workers to go into the office as the Covid-19 pandemic took hold last year, causing some to worry about their jobs or bonuses if they didn't return. It also said he fostered an environment that allowed women to be objectified.
Moynihan pushed back and said there was no cultural problem at the bank.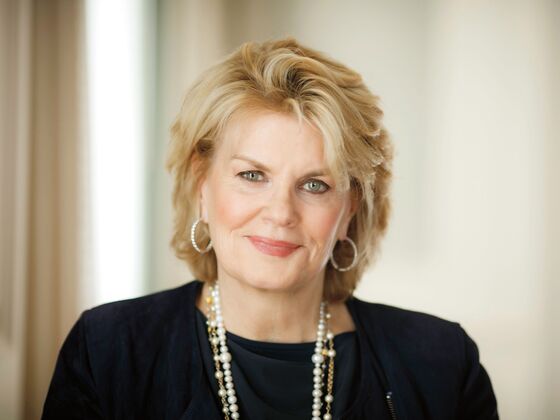 "Tom joined the company during one of the most challenging periods in financial services history and skillfully steered the business," Moynihan said in the statement on Thursday. "Very few people have achieved as much business success as Tom and become equally well known globally by his clients."
Montag repositioned some of his own deputies last year, notably naming Jim DeMare to lead the sales and trading division in a newly created role. DeMare's counterpart atop the corporate and investment banking business is Matthew Koder. He's the person Montag tapped to replace Christian Meissner, who now runs Credit Suisse Group AG's investment bank.
At the time, Bank of America also elevated eight executives to its management team, the senior-most decision-making body at the company. Those ascending to the panel included Alastair Borthwick, president of commercial banking and Steve Boland, president of retail banking.
Women on the management team include Cathy Bessant, the company's chief operations and technology officer, Katy Knox, who runs the private bank, and Sanaz Zaimi, the head of fixed-income, currencies and commodities sales, and the Paris-based CEO of BofA Securities Europe.
After their retirements, Montag and Finucane will become members of the company's global advisory council.