SpiceJet Has Offers for Stake in Budget Carrier: IATA Conference
(Bloomberg) -- Airline executives are congregating in Seoul at the International Air Transport Association's annual meeting. It's the industry's largest gathering since a second 737 Max crashed within five months, leading to the worldwide grounding of Boeing Co.'s fastest-selling plane and one of the biggest crises in the aircraft maker's century-old history.
Below is a roundup of news from the event.
SpiceJet Ltd. has received many proposals to buy into the company, and the Indian budget carrier is willing to evaluate an offer only if it's strategic, its chairman and majority shareholder said.
"SpiceJet has enough cash," Ajay Singh said in an interview in Seoul. "We have to see if this serves SpiceJet's long-term interests, and when we come to that determination, we'll do something. These are typical in a situation when an airline is doing well and the market is as promising as India."
Korean Air Seeks Partners
Korean Air Lines Co. is seeking more joint ventures with other airlines, Chairman Walter Cho said, without providing details. Trans-Pacific traffic is showing steady growth, helped by the carrier's cooperation with Delta Air Lines Inc., Cho said.
Korean Air and Delta, both founding members of the SkyTeam alliance, started their joint venture to share costs and revenue on flights across the Pacific and to lure customers with more options amid intense competition.
As airlines urge national authorities to have a united voice on Max's return, IATA will hold a meeting on June 26 with carriers, aircraft manufacturers, and regulators, IATA Senior Vice President Ayaz Hussain said in an interview. It is important to make sure that regulators can rely on each other and prevent duplication in the re-certification process, which could increase complexity and costs, he said.
Waiting for Crisis to End
Jin Air Co., South Korea's No. 2 low-cost carrier and sister company to Korean Air Lines Co., is looking at replacements for its fleet that's 12 years old on average but won't consider the Max until the crisis is over, Chief Executive Officer Choi Jung-ho said in an interview. The company, an all-Boeing operator currently, could also look at Airbus SE's A321, he said.
After two fatal crashes in five months involving the best-selling 737 Max, Boeing sent a team to reassure airline bosses of its focus on safety at their annual gathering in Seoul. They faced a tough crowd.
Doubts about a speedy resolution to the Max crisis hang over the meeting, aviation's biggest gathering since the second crash in Ethiopia in March and a key annual forum for top-level discussions. Airline chiefs said Boeing must convince regulators worldwide of the 737's safety, not just the U.S. Federal Aviation Administration, if it's to restore faith in the model.
"Unless they get all regulators on board, irrespective of how good or how well they think they've fixed the aircraft, it's not going to work," Emirates President Tim Clark said in an interview at the gathering. "It's done enormous damage to the industry, and they have a responsibility to make that good."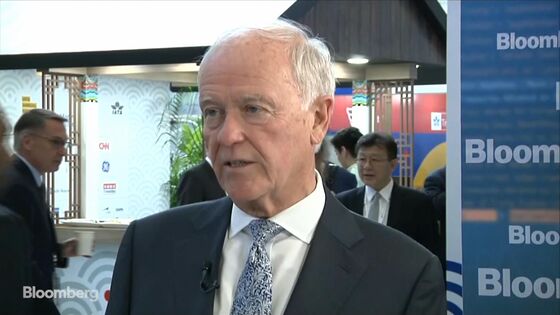 Donald Trump's intensifying trade war with China dented air cargo traffic even before FedEx Corp. got dragged into the brawl, as companies worldwide reconfigure their supply chains in the face of increasing tariffs.
Freight operators are bracing for more disruption as tensions between Washington and Beijing ratchet up, and trade experts warn that declining shipments – worsened by Brexit jitters and simmering tensions in the Middle East – indicate a slowdown in global growth.
"If we see a further deterioration and tariff increases, there will be further damage to world trade," IATA director general Alexandre de Juniac said on a conference call. "It will clearly be a difficult year for world cargo."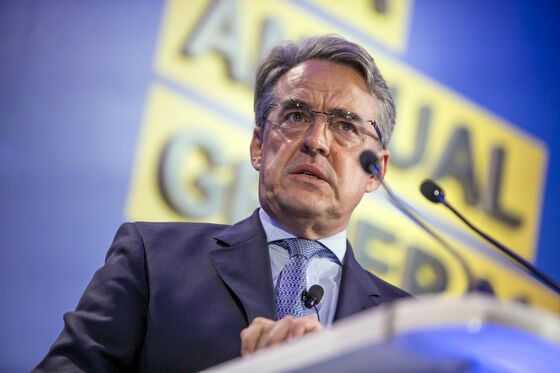 Proposed flights half way around the globe are set to be even less comfortable than expected. That is, if the marathon 20-hour non-stop services from Sydney to London get off the ground at all.
Qantas Airways Ltd. ditched the notion of rolling out bunks, beds, a gym or even a creche for passengers enduring the world's longest commercial flight. Instead, they'll be given a space to have a stretch and a drink of water, Qantas Chief Executive Officer Alan Joyce said Monday in Seoul.
The Australian airline has asked for best and final offers from Boeing and Airbus to supply an aircraft that could fly direct from Sydney to London and New York in 2022. Qantas met senior executives from Boeing and Airbus in Seoul over the weekend and expects bids by August, Joyce said. Qantas expects to place orders for Project Sunrise aircraft by the end of the year.