Mitsubishi Sweats Tariffs Not Jailed Boss: L.A. Auto Show Update
(Bloomberg) -- With two of the world's biggest carmakers under harsh scrutiny, the Los Angeles Auto Show is giving the industry a welcome chance to generate some positive publicity.
Brands including BMW, Honda and Jeep are debuting made-in-America SUVs and trucks that could improve President Donald Trump's sour mood over General Motors Co.'s plans to close four U.S. plants next year. Still, when they're done showing off fresh sheet metal on stage, executives are being asked to weigh in on the stunning downfall of Carlos Ghosn, the longtime leader of Nissan Motor Co.
Here are the key developments to come out of the show so far:
Mitsubishi Chief Worries More About Tariffs Than Ghosn
It's not the arrest of Ghosn that worries Mitsubishi Motors Corp., but rather higher tariffs and rising interest rates. Both could make cars more expensive and cause consumers to pull back, Fred Diaz, chief executive officer of Mitsubishi's North American unit, said in an interview with Bloomberg Television.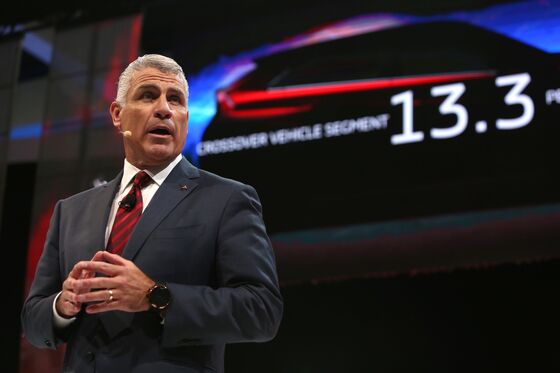 "We have to be very careful," Diaz said.
Ghosn, creator of the Renault-Nissan alliance that Mitsubishi joined two years ago, was arrested in Japan last week on charges of financial misconduct. Even so, Diaz said he's "not worried at all" about the future of the alliance. "It's business as usual," Diaz said. "The direction we're getting from the mothership in Japan is to stay focused on the business at hand of selling cars and taking care of our customers."
Nissan Says Sedans Are Safe, Inventory in Better Shape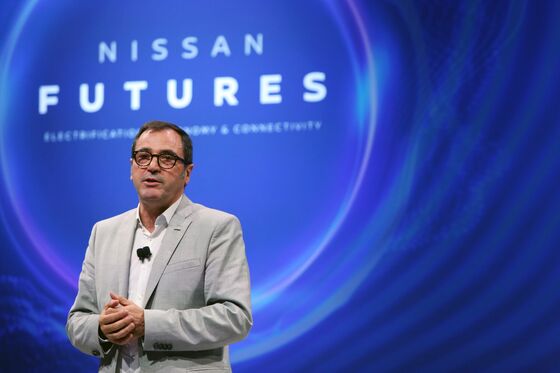 Nissan North America Chairman Denis Le Vot steered clear of speaking about his jailed former boss, who's been accused by prosecutors in Japan of understating his compensation and misusing company assets.
But Le Vot did say in an interview that Nissan's inventory is under control after the company cut production in the first half. He sees fresh product fueling sales and enabling the automaker to cut back on profit-sapping incentives and discounted rental-car deliveries. While GM is joining its Detroit peers in culling passenger cars, Le Vot said Nissan's sedans are safe.
VW to Trump: Instability's No Way to Run a Car Business
Volkswagen AG's top U.S. executive called on Trump to ease up on tariffs and trade-war talk, which he said isn't good for business because the auto industry has to make billion-dollar bets on where the market is heading years down the road.
"We think even the conversation of tariffs and trade wars and all these debates bring instability," Scott Keogh, chief executive officer of Volkswagen of America, said on Bloomberg Television. "Lack of stability and unknowns is not a good thing for business."
VW makes investments on a 10- to 20-year time horizon, Keogh said. "And you can't have the chess pieces moving all around."
Honda and BMW Making New SUVs in America
A day after threatening to cut GM's subsidies over its plan to shutter factories and cut jobs, Trump is tweeting anew about moves he's mulling to counter the company's decisions.
But here's some balm to soothe the administration's frustrations: BMW starts making the all-new X7 at its massive South Carolina plant next month. Honda is bringing back the Passport nameplate, and it'll assemble the SUV in Alabama. And later Wednesday, Jeep will take the wraps off the Gladiator pickup truck based off its iconic, Ohio-built Wrangler model.
Toyota's Cars Will Make It After All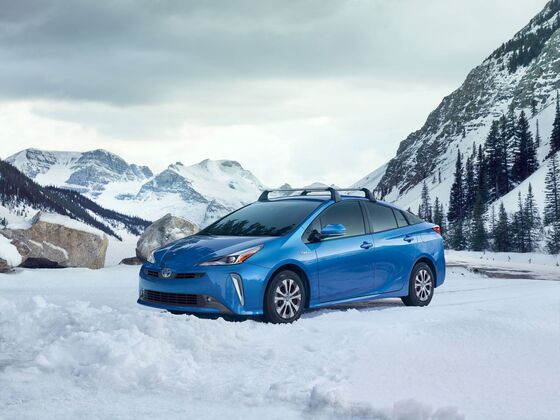 It would have been a stretch to think Toyota Motor Corp. would do away with big-volume models like the Corolla and Prius. Still, GM's announcement this week that it'll join Ford Motor Co. and Fiat Chrysler Automobiles NV in euthanizing several sedans suggests the prospects for passenger cars are at a new low.
Toyota will keep on peppering the market with new or updated fuel-sipping models anyway. It's introducing a first-ever hybrid version of the Corolla and offering an electric all-wheel-drive system on the Prius. Both are expected to be rated at more than 50 miles per gallon.
Lincoln Chasing After More Than Just Angelenos
Lincoln's Aviator is another retired SUV nameplate that's being revived in response to red-hot demand. The model debuted in New York earlier this year and will be built both in the U.S. and China.
Ford's luxury line is trying to accelerate plans to begin building Aviator in the People's Republic to help overcome tariffs the government imposed in July. China raised levies in retaliation to the Trump administration, dealing a significant blow to Lincoln, which lacks the local production most of its competitors have.
Porsche Hints at a Hybrid 911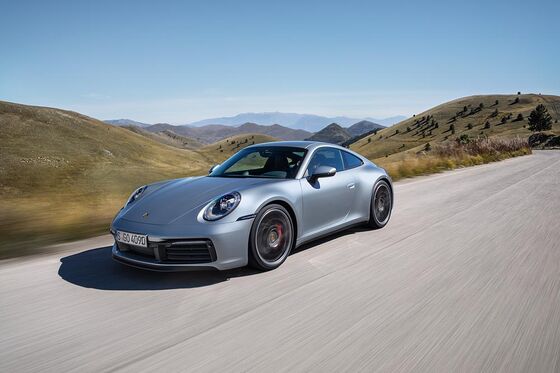 The latest two-wheel-drive 911 Carrera S and all-wheel-drive 911 Carrera 4S look nearly identical to their predecessors. The main allure to Porsche enthusiasts is the bragging rights associated with having the very freshest 911.
Still, the updated German coupes are more powerful, faster and sleeker-looking than earlier versions. And Porsche is rumored to have laid the groundwork for a hybrid version of its sports car for the first time in its 54-year history.