Blank-Check Company Deals Driven by Speculation, Chanos Says
(Bloomberg) -- The surge in blank-check company deals is a sign of unfettered speculation and investors may see lackluster returns from these offerings, legendary short-seller Jim Chanos said.
"We are going to blow through the records of 1999 and 2000 in terms of new issuance," Chanos said at Grant's Interest Rate Observer's fall conference on Tuesday. "We are now seeing speculation in all its glory come back."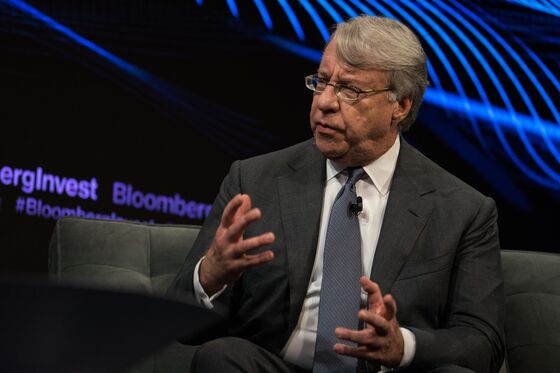 Chanos, the founder of hedge fund Kynikos Associates Ltd., said "academic work has showed us that the return of special purpose acquisition companies is not only bad relative to the stock market, it's even worse than initial public offerings. That hasn't stopped people from getting excited and throwing money."
More than $52 billion has been raised by 136 blank-check firms that have gone public this year on U.S. exchanges. That's about 50% more than the total raised in all previous years combined.
Chanos was also critical of companies that, he says, are increasingly defining themselves not by revenue or earnings, but by the total addressable market they can win.
The idea is "how big is what you're chasing, forgetting for a second that everybody else is chasing those same markets," Chanos said at the event, which took place online and in-person at the Jacob K. Javits Center in New York City.
An example is Netflix Inc., which has said their total market "is all the people on the planet," said Chanos, who has shorted the stock in the past. Shares of the streaming service are up 62% since Jan. 1.
Chanos ended the talk by saying he would "go long any of the space companies that have gone public because we know that space is infinite. There's no price too high to pay."
His remarks sent shares of Virgin Galactic Holdings Inc. up 7% before paring gains after Chanos said he was just joking.