Blackstone's Top Three Get $803 Million Pay, Dividends in 2019
(Bloomberg) -- Blackstone Group Inc. co-founder Steve Schwarzman and his top two executives collected a combined $802.6 million in compensation and dividends last year.
Schwarzman's haul consisted of $452 million in dividends and around $53.5 million in carried interest, the New York-based private equity firm said Friday in a regulatory filing. The rest came in salary, equity awards and company-paid expenses for personal security. His total figure dropped 10% from the prior year because of smaller dividends.
Jonathan Gray, the firm's president and chief operating officer, collected $181 million. Tony James, the firm's vice chairman, got $112.3 million. The figures include pay and dividends.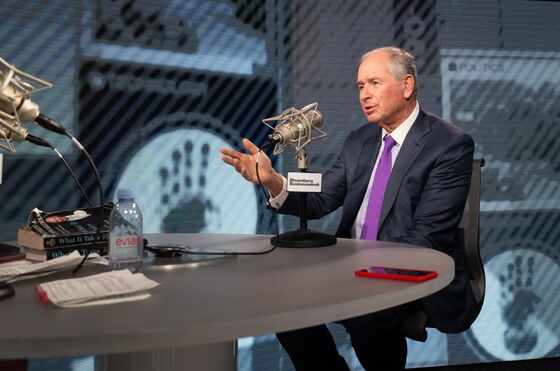 Distributable earnings at Blackstone, a giant in private equity, real estate and credit, rose 6.6% last year to $2.87 billion.
Schwarzman, who founded Blackstone in 1985 with Peter G. Peterson, is worth $18 billion, largely because of partnership units available only to the firm's top executives. Dividends aren't categorized as compensation because they're paid regardless of whether the recipient works at the company.
Over the years, Schwarzman has donated hundreds of millions of dollars to entities including the Massachusetts Institute of Technology and his high school in a Philadelphia suburb. Last year, he gave 150 million pounds ($192 million) to the University of Oxford, the school's largest donation since at least the Renaissance, even though he never personally attended.