Blackstone Real Estate Head Leads Return to New York Ballroom
(Bloomberg) -- When Covid-19 hit New York, Nadeem Meghji went to Toronto to be with his family, motivated by fear. Meghji's niece and his brother-in-law have lupus, which puts them at high risk for the virus. 
On Monday, Meghji's family made it to Manhattan to see him honored by the Lupus Research Alliance. It was a big night in the Ziegfeld Ballroom, full of joy, with singers belting "We Are Family," and $7.5 million raised -- more than twice the previous gala record.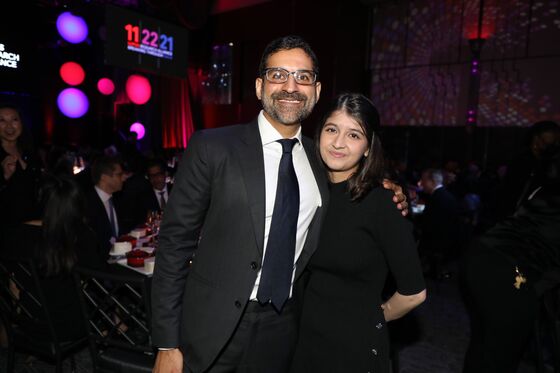 How did the alliance's youngest honoree do it? 
"That fear amplified the urgency," Meghji, 41, said. 
Also responsible: The strength of Meghji's professional and personal ties, built over 13 years at Blackstone, where he now heads Americas real estate, as wells as positive developments in lupus research. In the past 12 months, the FDA approved three new lupus treatments.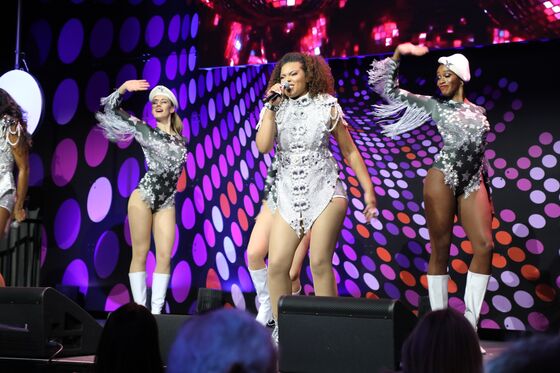 And then there are Meghji's niece's own strides: Aaliya Qassim, valedictorian of her high school class, is headed to Duke University, with an interest in economics. 
"She's told me she might want to work at Blackstone one day," Meghji said. 
Aaliya already knows many Blackstone professionals: In 2014, she and her uncle started the Rally Against Lupus, an annual ping-pong tournament that in six iterations raised $5 million. The event has seen Meghji's colleagues fiercely competing after work, in suit, tie and sweatbands. 
"The secret is that I'm a pretty bad ping-pong player," Meghji said. 
Clearly, he's good at other things. "He runs our U.S. real estate business, which is our largest business, and he does it really well," Blackstone President Jon Gray said, moments after he and Meghji's mom had mutually kvelled over him.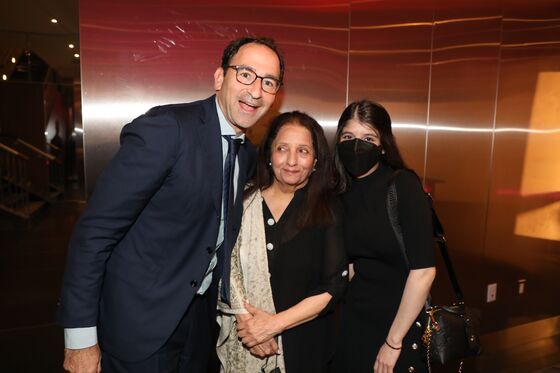 The fact that Meghji's family members and other lupus patients felt safe being in a room with 600 guests is a testament to the trust placed in the event's safety protocols, including vaccination checks and mandatory testing.  
"The vaccine is not effective in my niece, because she's on a medication that suppresses her immune system, so she's doesn't have ability to produce antibodies, so she's really fully exposed," Meghji said. "We're incredibly cautious." 
Meghji began his advocacy when his niece was diagnosed with lupus at age 10, with the goal that she and her father would one day be able to lead healthy lives. He found his way to the Lupus Research Alliance, and joined its board, which pays for overhead, so that 100% of donations can go to research. He also guided Aaliya's doctors at Hospital for Special Surgery.
And during the early days of the pandemic, he made sure there was enough hydroxychloroquine on hand. The lupus medicine was then in short supply because it was being used to treat Covid.
Aaliya captured her relationship with her uncle in her video tribute: "Before my lupus diagnosis, I loved my uncle. After, I had to rely and lean on him. He became my rock." 
Meghji was taken aback. "Tonight, everyone will know officially she's a better speaker than her uncle," he said, before Aaliya joined him on stage, taking a mask off for a photo.