BlackRock Sees Rally in Asia Credit After Losses Last Year
(Bloomberg) -- BlackRock Inc., the world's largest money manager, expects returns for Asia dollar bonds to be in the mid-to-high single digits in 2019, as the region's corporate fundamentals remain strong.
"You don't really have a reason to be extremely cautious," said Neeraj Seth, head of Asia credit at the firm. "I don't think you will see an uptick in the default rates in the region."
Asia high yield, on which it is overweight
Large China state-owned enterprises, benchmark oil and gas names, and better quality high-yield real estate; the firm continues to hold on or add to those positions
India, where the firm has moved from cautious to positive
Indonesia, where it has moved from neutral to slight overweight
Philippines and Korea, driven by valuations
Sri Lanka, due to political uncertainty
After a tumultuous 2018, when Asia corporate dollar notes lost 0.6 percent, the worst performance in a decade, fund managers are more bullish about those bonds. A sell-off in junk notes from the region has made them attractive in an environment where default rates are likely to stay low, according to Seth.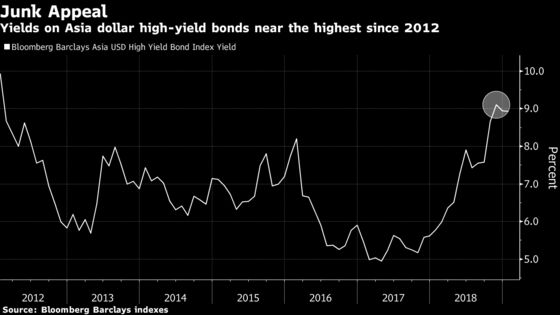 BlackRock expects U.S. Treasuries to be more stable this year, and doesn't see catalysts for a further widening of credit spreads, according to Seth.
BlackRock also sees growing opportunities within private credit in India and China. The firm is looking to add headcount within this area mostly in India, according to Seth.
In India, the firm is looking to lend to companies that are stressed but performing. More owners are motivated to solve issues before reaching the insolvency process, according to Seth.
In China, the push to deleverage has curtailed the availability of credit, and opportunities to lend are starting to pick up, he said.
"Even the small cracks will lead to meaningful, sizable investment opportunities," given China's size, Seth said.