Black CEOs Condemn Voter Curbs, Urge Peers to Fight Back
(Bloomberg) -- Dozens of Black executives across the U.S. joined a call for corporations to take more action against voting-rights legislation being advanced by Republicans in at least 43 states that's seen as an effort to limit participation by ethnic-minority voters.
The open letter led by Kenneth Chenault, a former chief executive officer of American Express Co., and Kenneth Frazier, the CEO of Merck & Co., comes a week after the passage of a Georgia law that activists say will disproportionately hurt the voting rights of African Americans.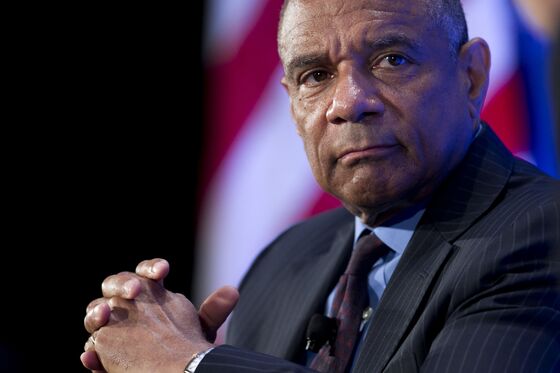 The letter amassed 72 signatures of prominent Black executives, including Robert F. Smith, the billionaire CEO of Vista Equity Partners, Mellody Hobson, co-CEO of Ariel Investments, and Raymond McGuire, a former Citigroup Inc. vice chairman who is running for mayor of New York. The executives called on all U.S. corporate leaders to publicly condemn the new laws and to use their money and influence to sway the debate with lawmakers.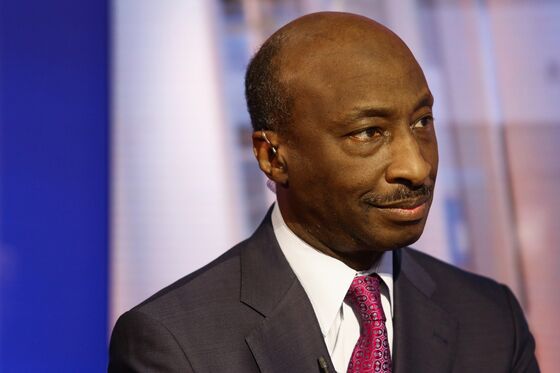 The new Georgia law requires voters to provide a state-issued identification card when requesting an absentee ballot, limits drop boxes, and lets any Georgian challenge the voting eligibility of an unlimited number of voters, among other restrictions. It also expands some early-voting hours.
"One of the challenges is that the other side has been able to characterize this either as an issue of partisan politics or they're reducing it to just a question of voter-ID security issues," Frazier said in an interview. Considering the provisions of the new law in the context of voting-rights history leads to the conclusion that "it's about collectively making it harder for legitimate people to cast the ballot."
On the afternoon of March 28, a group of prominent Black executives, many of whom talk frequently on a personal basis, got in touch with one another and brainstormed potential actions to take in the wake of the Georgia law, and other legislation being proposed in 43 states.
Debra Lee, former chairman and CEO of ViacomCBS Inc.'s BET Networks, got a call from Frazier to join the coalition as a signatory. "It was an easy yes from me," she said, describing the new Georgia law as an affront to Stacey Abrams's work in recent years to get new voters registered, which helped to elect a Black and a Jewish senator.
"It's like we're going back to the '60s," Lee said. "This is 2021, and to have such a blatant law signed by the Georgia governor was just unbelievable."
Before and after the bill's passage, most major corporations took no public position on it. Some companies based in Atlanta, including Delta Air Lines Inc. and Coca-Cola Co., offered general statements supporting voting rights, but the lack of a specific stance prompted some activists to call for boycotts of the two companies.
Delta CEO Ed Bastian signaled a change of tone on Wednesday, saying in a memo to employees that Georgia's new voting law "does not match Delta's values." Bastian said Delta and other companies had some success in eliminating the law's "most suppressive tactics," but he said the final version of the bill remained unacceptable.
"The entire rationale for this bill was based on a lie: that there was widespread voter fraud in Georgia in the 2020 elections," Bastian said. "This is simply not true. Unfortunately, that excuse is being used in states across the nation that are attempting to pass similar legislation to restrict voting rights."
However, Georgia Governor Brian Kemp's office issued a statement saying the governor's staff "spoke directly with Delta representatives numerous times" throughout the legislative process and the company never expressed any qualms.
"At no point did Delta share any opposition to expanding early voting, strengthening voter-ID measures, increasing the use of secure drop boxes statewide, and making it easier for local election officials to administer elections -- which is exactly what this bill does," Kemp's statement said. "Today's statement by Delta CEO Ed Bastian stands in stark contrast to our conversations with the company, ignores the content of the new law, and unfortunately continues to spread the same false attacks being repeated by partisan activists."
Chenault said he was proud of Delta's statement from earlier Wednesday, and that other companies should take that approach.
Microsoft Corp., which last month announced a plan to significantly expand in the Atlanta area, said on Wednesday it is concerned about the law and wants to band together with other business leaders to pressure the Georgia legislature to change it.
"We are concerned by the law's impact on communities of color, on every voter, and on our employees and their families," wrote Microsoft President and Chief Legal Officer Brad Smith in a blog post. "We share the view of other corporate leaders that it's not only right but essential for the business community to stand together in opposition to the harmful provisions and other similar legislation that may be considered elsewhere."
In a LinkedIn post Wednesday, Larry Fink, CEO of BlackRock Inc., didn't mention the legislation in Georgia or elsewhere specifically but said that "voting is not just a right, but a vital component of civil activity."
"While BlackRock appreciates the importance of maintaining election integrity and transparency, these should not be used to restrict equal access to the polls," Fink wrote. "BlackRock is concerned about efforts that could limit access to the ballot for anyone. Voting should be easy and accessible for ALL eligible voters."