Black Box of Crashed Lion Air Boeing Plane Found
(Bloomberg) -- Search teams in Indonesia have located the black box of the Boeing 737 Max 8 plane that plunged into the Java Sea earlier this week, Kompas TV reported.
The Lion Air flight with 189 on board lost contact a few minutes after take off from the nation's capital and crashed moments later in the nation's worst air disaster in two decades.
The recovery of the black box -- which monitors the plane's electronics and mechanical systems as well as record the words of the pilots -- is the first step toward unraveling the mystery behind the almost new aircraft's dive into the shallow waters of the sea. It is too early to determine what led to the disaster, the carrier's owner Rusdi Kirana has said.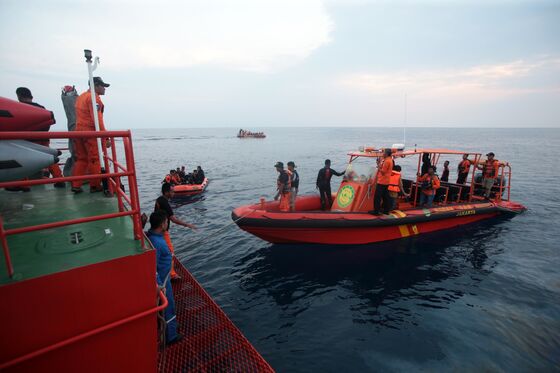 Prior to the accident, the first for a 737 Max 8, the plane on a previous flight had experienced problems with the sensors used to calculate altitude and air speed, according to a spokesman.