Bitmain's Prospectus Reveals a Lot About Bitcoin's Wild Ride
(Bloomberg Opinion) -- BitMain Technologies Holding Co. finally filed for a Hong Kong IPO. That gives the investment and cryptocurrency communities a long-awaited look at the financial details of the world's largest Bitcoin-mine maker.
Here's a selection of data pulled from its 438-page filing.
While Wu Jihan is the most famous name at Bitmain, co-founder Zhen Ketuan has a larger stake.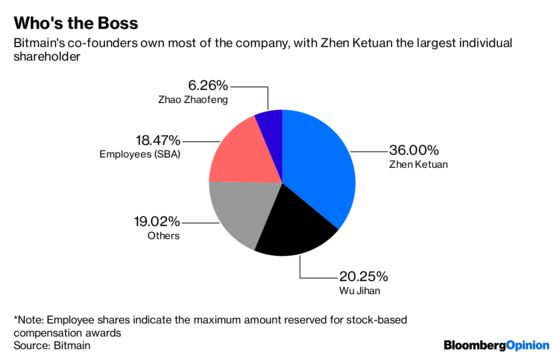 Between them, they've built the world's biggest cryptocurrency mine manufacturer in the world.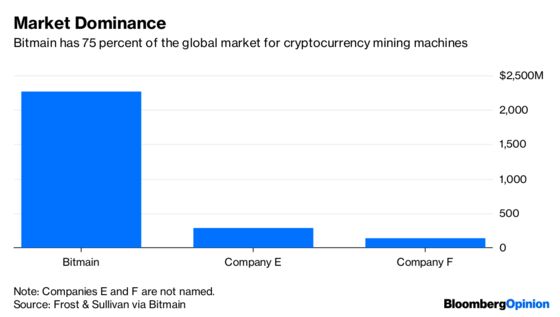 Its global dominance, and a need for cash, spurred a flood of inbound investment over the past few months.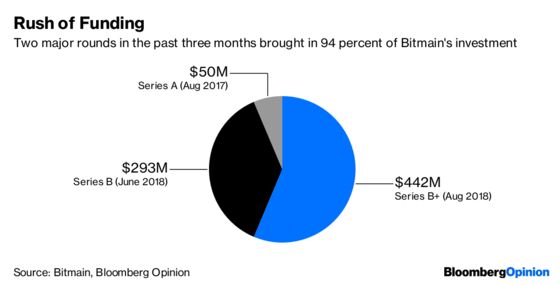 Bitmain has been active with deals since June. Its purchase of a stake in Opera Ltd. values the maker of web browsers at $1.67 billion, making yet another unicorn.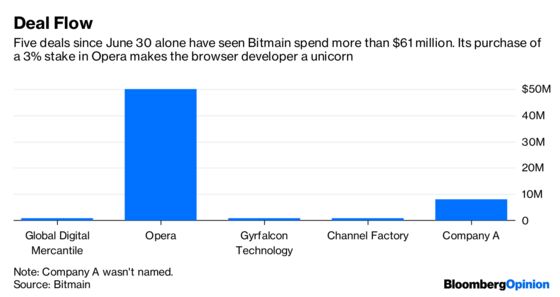 While it's branched out, the company's core business still dominates revenue.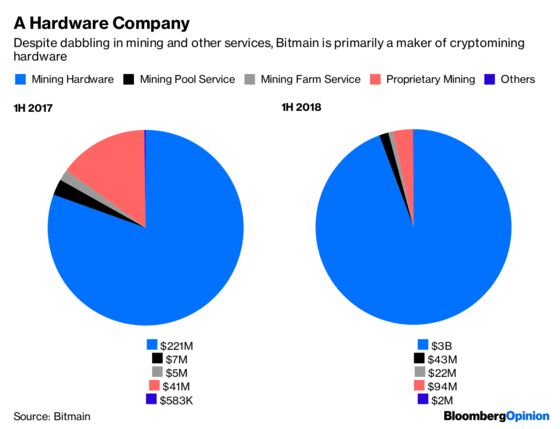 That hardware focus has been a boon to Taiwan Semiconductor Manufacturing Co., which makes its custom mining chips. The term "TSMC" appears 33 times in Bitmain's prospectus.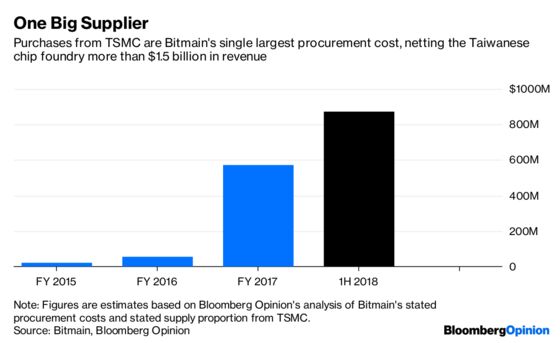 Last week I predicted that Bitmain's high exposure to a very unstable industry could see heavy writedowns. That's exactly what happened in the first half, hitting profits heavily.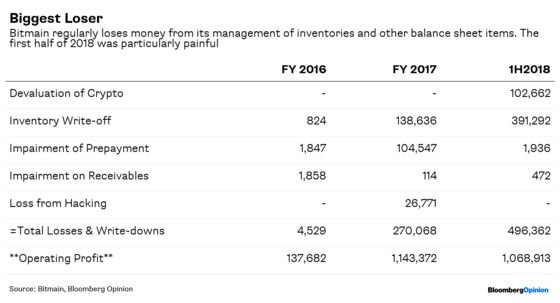 Perhaps Bitmain's biggest risk is its high holding of cryptocurrency, which far eclipses the company's pile of fiat cash.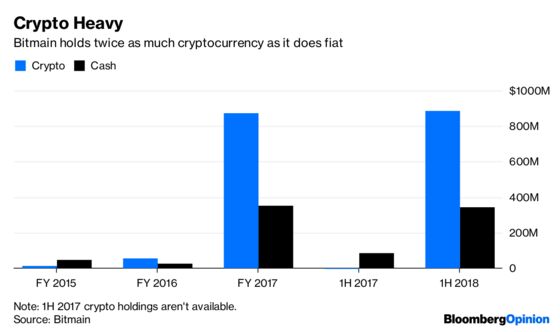 This year's plunge in cryptocurrency prices severely dented profitability.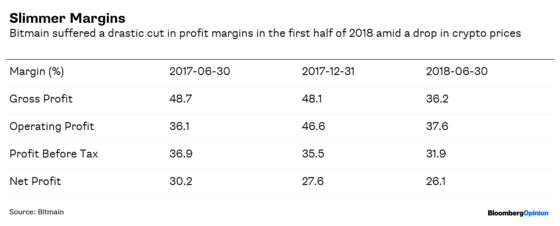 Taking such a large portion of its payments in cryptocurrency also has a big impact on its cashflow statement.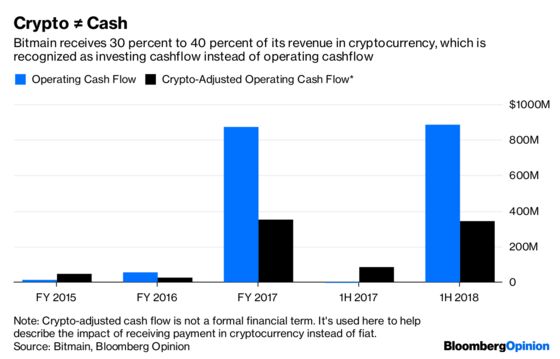 It's nice to believe that the exciting new era of cryptocurrencies will rewrite the playbook, but Bitmain's numbers show that the boring old rules of business still apply.
This column does not necessarily reflect the opinion of the editorial board or Bloomberg LP and its owners.
Tim Culpan is a Bloomberg Opinion columnist covering technology. He previously covered technology for Bloomberg News.