Biotech Investor Ousted Over Harassment Claims Sues Globe
(Bloomberg) -- Sam Isaly, the biotech investor who for years led OrbiMed Advisors until leaving the firm over sexual harassment claims, is suing the news organization that reported on his behavior.
In a lawsuit filed Friday in Manhattan federal court, Isaly sued Boston Globe Media Partners LLP as well as the reporter on the story, Damian Garde, for defamation. Garde works for Stat, a online outlet owned by the Globe that published a December 2017 article in which women who worked at the fund alleged Isaly harassed them.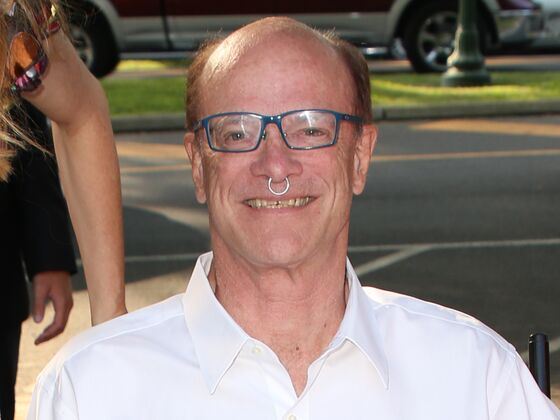 Isaly is seeking $20 million in damages. He and his attorney declined to comment on the lawsuit.
Stat Executive Editor Rick Berke said, "Our coverage of Mr. Isaly and OrbiMed has been meticulous and fair-minded and we stand by it." Garde declined to comment.
The Stat story alleged that Isaly had sexually harassed multiple women at his firm's office and created a "toxic environment," including telling lewd jokes and showing pornography. The story was based on interviews with multiple people who had previously worked at OrbiMed, including four women who said they repeatedly complained about Isaly's behavior.
OrbiMed said at the time the story was published that it had hired an outside law firm to investigate the allegations. While the fund said days later that Isaly was stepping down, Isaly later told a British newspaper he had been fired.
In the lawsuit, Isaly's lawyers said Garde and STAT made at least a dozen defamatory statements about the fund manager in the article. He called the article false and said it has "resulted in massive damage to the plaintiff's professional life, business interests, and status in the business he founded."
Isaly founded OrbiMed in 1998, and it quickly grew to become one of the most dominant and successful hedge funds in the booming biotechnology universe, with more than $14 billion under management. Isaly also served as a manager and board member of the Worldwide Healthcare Trust PLC, a closed-end fund in the U.K.
The case is Samuel Isaly v. Boston Globe Media Partners LLP, No. 18-cv-9620, U.S. District Court for the Southern District of New York (Manhattan).