Billionaire Wirecard CEO Takes $221 Million Hit on Fraud Report
(Bloomberg) -- Wirecard AG's billionaire leader saw his fortune tumble $221 million Wednesday following a Financial Times report that a senior executive at the German payments firm used forged contracts.
Chief Executive Officer Markus Braun's stake in the Aschheim-based company dropped to $1.44 billion, according to the Bloomberg Billionaires Index. Wirecard said the allegations were false and misleading. An entity Braun controls is Wirecard's biggest shareholder, with about 7 percent of the stock.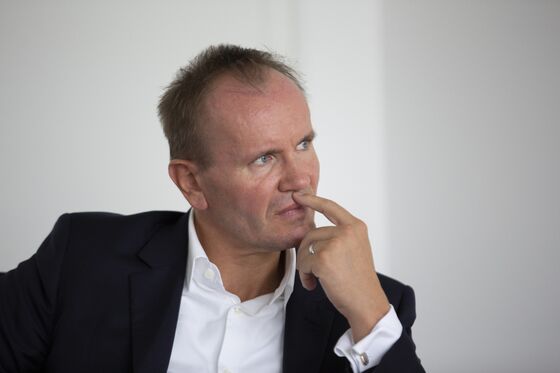 Shares of the company tumbled 13 percent Wednesday to 145.15 euros and earlier plunged as much as 25 percent, the biggest intraday drop in almost three years.
Braun joined Wirecard's board in 2002, three years after its founding. The Austria native previously worked as a consultant at KPMG and received a doctorate in social and economic sciences from the University of Vienna, according to an online profile.