Billionaire Seazen Founder Convicted of Child Molestation
(Bloomberg) -- Wang Zhenhua, the billionaire founder of Chinese developer Seazen Group Ltd., was found guilty of child molestation and sentenced to five years in prison.
A Shanghai court issued the verdict against Wang, 58, following two days of closed-door hearings, according to a statement Wednesday. Five years is the maximum prison term for child molestation under Chinese law. Wang couldn't be reached for comment through his company or the law firms representing him.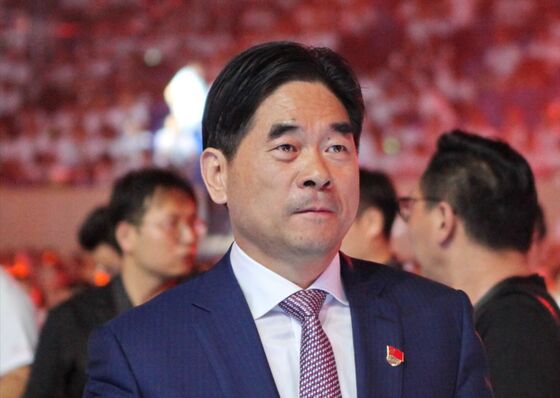 Wang's detention last July sent shock waves through China and had ripple effects on his holdings. The surprise move triggered an investor exodus from real estate companies linked to him, wiping out billions of dollars of market value and raising questions about the companies' access to financing.
Wang didn't confess to the alleged crimes in the hearing, and his lawyers said Wang was not guilty, according to a court statement published on the official news site of Shanghai.
Seazen, the country's eighth-biggest developer by sales, has been distancing itself from the founder since the arrest. Wang immediately stepped down as chairman, and was replaced by his 32-year-old son Wang Xiaosong.
Wang isn't holding any role at Seazen, the company said in an exchange filing late Wednesday, adding its management team remains stable.
Seazen's mainland-traded stock rose after the verdict late Wednesday and continued rising Thursday, trimming this year's loss to about 17%.
Wang remains in control of the Shanghai-based real estate empire, which sprawls across residential, commercial and property-management businesses. Wang holds a 71% stake in Hong Kong-traded Seazen and 67% of its mainland-traded unit, both of which are residential real estate firms. He also has a 73% stake in property-management unit S-Enjoy Service Group Co.
Since Wang was detained, his net worth has declined. As of Monday's close, his fortune was estimated at $5.7 billion, compared with $6.6 billion the day before his arrest, according to the Bloomberg Billionaires Index.
Last year, Seazen sold a slew of projects to rivals to protect cash flow against a potential lending halt. In March, it set a sales target of 250 billion yuan ($35 billion) for 2020, lower than last year.