Billionaire's Cotton Dream Languishes in Seed-Royalty Limbo
(Bloomberg) -- Argentine billionaire Eduardo Eurnekian wants to get back into the cotton business. He has 25,000 acres and a ginnery ready to go. There's just one problem: he can't get his hands on any modern seeds.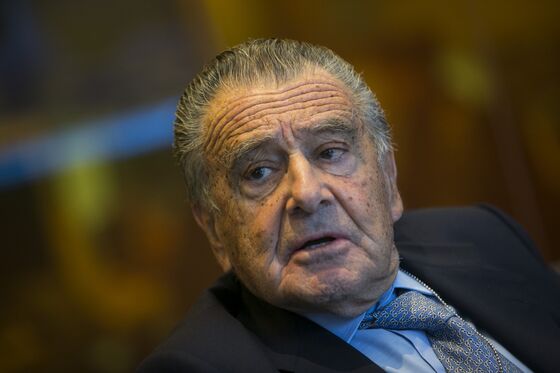 In Argentina, the latest patented cotton seeds available are at least a decade old. Using those in 2018 is "like running a Ferrari on compressed natural gas," said David Hughes, agricultural adviser to Eurnekian's holding company Corporacion America.
The problem is that the South American country -- a farming powerhouse and the biggest exporter of soybean meal -- can't decide how to update its intellectual property laws.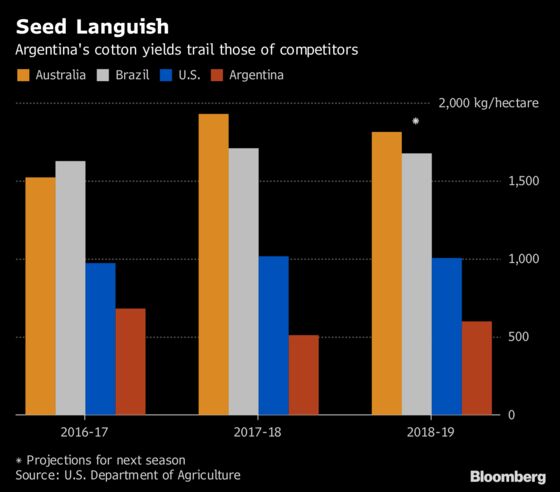 That's crimping progress in several crop industries because seed companies aren't assured of royalty payments under legislation that dates back to 1973. Consequently, they won't bring in new genetically modified varieties.
Born to Armenian immigrants, Eurnekian oversees an empire spanning airports to oil. He put his cotton operations on hold in 2014 because of the lack of modern seeds. The 85-year-old entrepreneur would like to plant seeds such as Monsanto-engineered Roundup Ready Flex, which would make his business worth about $20 million a year in sales to textile manufacturers. Cotton prices are up 11 percent in the past year.
Those seeds, Hughes said, could more than double yields in northern fields, where growers are harvesting just 510 kilograms a hectare. Corporacion America is making do with old varieties for a small test crop this year.
Seed technology is constantly progressing, with scientists modifying genetic structures to build resistance to disease, chemicals used to control them and extreme weather. In Australia, for instance, where many fields are irrigated and farmers have access to Flex, yields are closer to 2,000 kilograms.
"The lag is huge," said Pablo Vaquero, president of Gensus SA, an Argentine cotton-seed distributor. "We're two generations of technology behind the rest of the world."
Seed producers and farming associations have been in talks for years over a bill to send to Congress. The dispute is centered on royalty payments. Custom on the Pampas, Argentina's fertile plains, is for farmers to reuse seeds without paying royalties. Many see the annual fees charged in other countries as a burdensome cost, not an investment in better yields.
In March, the government said it had finally brokered an agreement that would see farmers pay up. It was aiming to sign off on a new law this year, but a draft bill is still bouncing around a congressional committee and is far from being debated in either house proper.
The impasse has drawn criticism, with leading institutions like the Buenos Aires Grain Exchange joining the chorus. If a new law isn't in place soon, Argentina risks losing its spot on the podium of top farming nations, the bourse warned.
Some headway was made in 2016 when the government made a concession to Monsanto -- since acquired by Bayer AG -- allowing exchanges to check farmers' soybean harvests for the company's patented Intacta technology.
The checks were extended this week to cotton and wheat. While that's a fresh sign of progress, it's not been easy for Monsanto to collect Intacta royalties, and Argentina still has plenty to do to lure seed companies, according to Vaquero.
"The new law needs to resolve the issue of implementation," he said.