Billionaire Stephen Lansdown Sells $137 Million Stake
Stephen Lansdown continues to pare his stake in Hargreaves Lansdown Plc, the financial firm he co-founded with fellow British billionaire Peter Hargreaves.
A Guernsey-based company that Lansdown controls sold 103 million pounds ($137 million) of shares in an offering this week through Barclays Plc, according to terms seen by Bloomberg, taking his total stock sales in the firm to more than $300 million this year.
"It was just an opportune time, with the market spiking up a bit on the back of the vaccine news," Lansdown said Wednesday in a telephone interview. "I thought it was appropriate to take the opportunity to bank some money to reinvest elsewhere and support investments I've already got."
A representative for Hargreaves Lansdown declined to comment.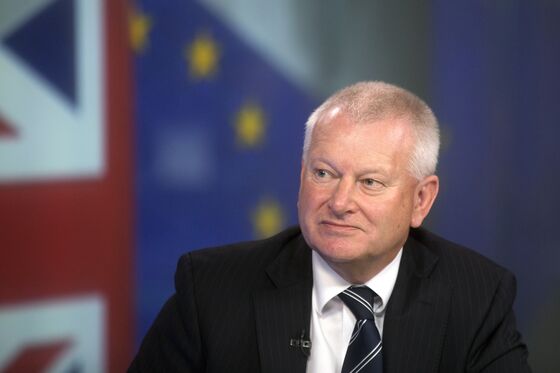 The Covid-19 pandemic has crippled global travel, shelved sporting events and kept large portions of the population at home. Few industries are unaffected and many fall squarely within the orbit of Lansdown's family office, Pula. Its holdings include Bristol City soccer club, a luxury safari business in Botswana and a hotel in Guernsey, the British crown dependency where he moved in 2010 after stepping down as chairman of Hargreaves Lansdown.
"I've got a lot of commitments over the next 12 months," Lansdown said. "Some of them have been planned for a long time, and they're coming to fruition. Others are of a necessity to support businesses."
Lansdown, 68, offloaded another chunk of shares earlier this year to bolster other investments and give him the flexibility to pursue new ones. Shares of Hargreaves Lansdown have returned about 1,300%, including reinvested dividends, since the Bristol-based company's initial public offering in 2007. The stock has slumped about a fifth this year.
Proceeds from the latest sale will help redevelop Lansdown's Guernsey hotel -- La Grande Mare -- and the area surrounding the sports stadium he owns in Bristol, he said. The billionaire has sold more than $700 million of stock within the past five years, leaving him with a stake of about 5.7% worth almost $575 million, according to data compiled by Bloomberg.
"I achieved one of my objectives when I moved to Guernsey -- to be less dependent on its share price," Lansdown said of the firm he co-founded in 1981. "I'm practicing what I preach."