Billionaire Eyebrow Magnate Seeks $650 Million Loan
(Bloomberg) -- Billionaire Anastasia Soare is used to raising eyebrows in the world of beauty. Now she's getting ready to test demand for her rapidly growing cosmetics company in the trillion dollar leveraged-loan market.
Anastasia Beverly Hills is seeking a $650 million loan to help fund a partial buyout by TPG Capital, according to a person with knowledge of the plan. The private equity firm agreed to buy a minority stake in Soare's company last month in a deal that valued it at about $2.5 billion.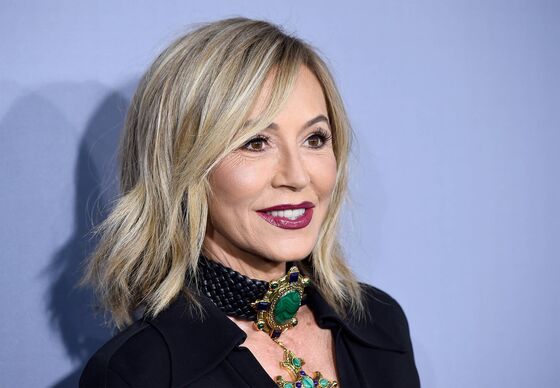 TPG has put up $700 million to buy 38 percent, said another person, who also declined to be identified because the transaction is private. Lenders including Royal Bank of Canada and Goldman Sachs Group Inc. are arranging the financing for the purchase. Romanian-born Soare started her firm with a Beverly Hills flagship salon in 1997 and launched its first product line three years later. Anastasia Beverly Hills has a vast social media presence including 17 million Instagram followers, and counts the Kardashian family among its fans.
Representatives for Anastasia Beverly Hills and Goldman Sachs declined to comment. A spokesman for TPG didn't provide comment, while a spokeswoman for RBC didn't have immediate comment.
Anastasia Beverly Hills is tapping into a leveraged-loan market that may test Soare's marketing skills after other beauty industry borrowers have struggled recently. Rodan & Fields LLC borrowed $600 million only after making the deal more investor-friendly and boosting its yield. The loan was made to pay a dividend to its now billionaire founders dermatologists Katie Rodan and Kathy Fields. Meanwhile, loans sold by Revlon Inc., facing mounting losses and $3 billion of debt, trade well below their par value.
Soare's eyebrow shaping method is based on a mathematical relationship known as the golden ratio, which was first studied by Euclid and widely appears in nature, art and architecture. The company says relying on the ratio allows brows to achieve balance and proportion. Its products for eyes, face and lips are available at retailers such as Macy's, Nordstrom and Sephora in more than 25 countries.
"Everything I learned with working with the customer in the salon for 20 years, of course I put in social media," Soare said in an October interview with Bloomberg TV, crediting her daughter with expanding her online presence. "When I started I couldn't even get a credit card for 500 dollars. The banks and private equity didn't throw money at me."