Billionaire Cable Families Show How Canada's Business World Runs
(Bloomberg) -- Rogers Communications Inc.'s proposal to buy rival Shaw Communications Inc. isn't just a major shift for Canada's wireless and cable market.
It also marks an alliance between two of the country's most prominent business clans, casting a spotlight on the influence that family-owned enterprises exert over the nation's economy.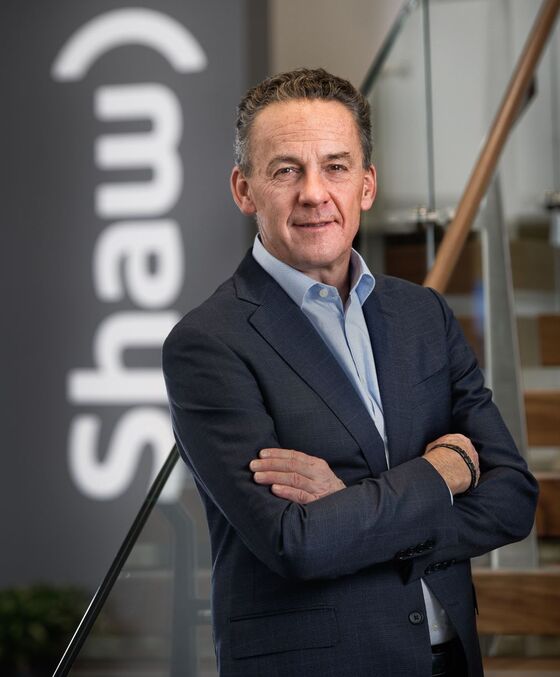 From supermarkets and convenience stores to financial products, many Canadian industries are dominated by family-controlled firms. Rogers and Shaw have ruled over Canada's cable television service market for decades, with Rogers dominating in populous Ontario and Shaw in the country's western provinces.
The family dynamic can encourage stability and long-term thinking, said Dimitry Anastakis, a professor at the University of Toronto's Rotman School of Management. But it also can be "stultifying" and stunt the innovation, risk-taking and social mobility that economies need, he said.
"It's not just the family aspect," Anastakis said in an interview. "It's the concentration of wealth that makes it difficult to create vibrant, competitive, innovative, nimble sectors in some of these industries."
To be sure, Canada isn't the only home to business dynasties. In the U.S., storied names such as Walmart Inc. and Ford Motor Co. are still heavily influenced by members of their founders' families. And it's uncertain what role the children of Jeff Bezos, Mark Zuckerberg and Warren Buffett may play in the businesses they founded.
What's notable about Canada is the preponderance of the firms, their longevity and how they dominate certain industries, Anastakis said. Canada's largest retailer by market value, Alimentation Couche-Tard Inc., is controlled by four founders. The country's largest grocery chain by market value, Loblaw Cos., is majority owned by the Weston family, which has been involved in the industry for more than a century.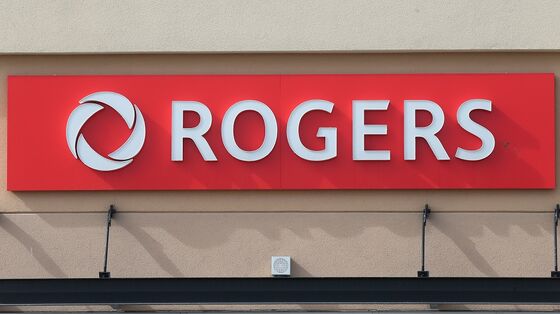 Other notable family-owned businesses include Power Corp. of Canada, which has interests in life insurance, mutual funds and online brokerage, controlled by the Desmarais family. The Thomson family controls 66% of Thomson Reuters Corp., a financial news provider that's Canada's 12th-largest company by market value and a competitor of Bloomberg LP.
"It's partly because they're big fish in a small pond," Anastakis said. "These are families that have a marketplace that is relatively small."
Family entrenchment often thwarts acquisitions of Canadian firms by rivals. Less than an hour before Rogers announced its C$20 billion ($16 billion) deal with Shaw, Canaccord Genuity Group Inc. disclosed that RF Capital Group Inc. had rejected a C$366.6 million proposal. The Richardson family, which controls 44% of RF Capital's outstanding shares, shunned an invitation to discuss the proposal, Canaccord said.
With Shaw, Rogers found an amenable partner. Chief Executive Officer Brad Shaw, the second-oldest son of founder JR Shaw, said on a call with analysts Monday that the two families have a long relationship and have had ongoing conversations about a potential deal. The talks picked up in recent months, including a visit with Rogers CEO Joseph Natale at the Calgary airport, and progressed until the deal announced this week.
"For decades Rogers and Shaw have been friendly but intense competitors," Shaw said. "But all the while we have respected each other, admired each other and learned from each other's actions."
The deal wouldn't have happened if the family hadn't wanted it to. The Shaw family trust controls 79% of the company's Class A voting shares, while the Rogers' trust owns virtually all of the voting class of their firm's stock.
The proposed deal, which still needs regulatory approval, would be a windfall for the Shaws, who'd exchange 60% of their shares for 23.6 million Class B shares of Rogers. A holding that size is currently valued at $1.2 billion, larger than the value of the family's A or B shares of Shaw Communications. The Rogers family's stake in their business is worth $7.4 billion.
The decision to sell to Rogers, which would end more than five decades of family ownership at Shaw, comes one year after the death of family patriarch JR Shaw at age 85. Succession is a common trigger for sales of family-owned businesses, either for tax reasons or due to the complexities of sharing operational and stewardship duties among multiple next-generation family members.
While Shaw shares gained 24% in the past year through Friday, most generational transitions don't fare so well. Only about a third of family businesses survive into the second generation while roughly 12% make it to the third, according to the Family Business Insitute.
Family businesses are facing pressure to sell sooner than in previous generations due to the speeding up of industry life cycles and technological innovation, according to John Davis, a professor at MIT's Sloan School of Management and founder of Cambridge Family Enterprise Group.
"Founders usually skirt this choice, believing that they can out-innovate competitors and out-maneuver industry forces," he said. "Second-generations are often more analytical and realistic about their ability to keep their traditional business competitive and valuable."