Billionaire Builds a Big Museum for Russia's Tiny Art Market
(Bloomberg) -- Energy tycoon Leonid Mikhelson has emerged as one of Russia's biggest buyers of contemporary art, something that would have seemed unfathomable less than a decade ago.
His collection, worth an estimated $200 million, includes works by Gerhard Richter, Christopher Wool and Rudolf Stingel. Mikhelson, 62, is also building a $130 million center of contemporary art in Moscow, in a market with a capacity roughly equal to one evening auction in New York, according to Vladimir Ovcharenko, founder of the Vladey auction house.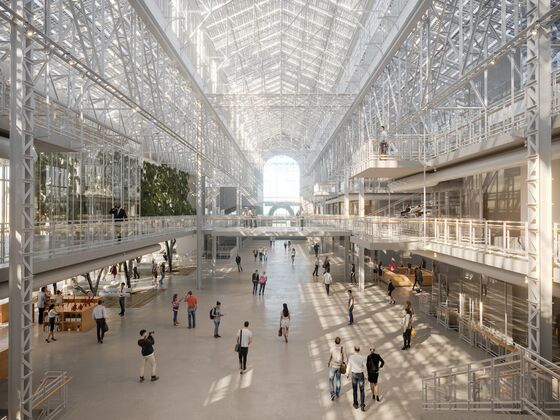 Russia's richest collectors prefer to buy classic paintings of old masters, which "they were charmed by in childhood, taught about in school or saw in the Hermitage Museum," said Irina Stepanova, head of Sotheby's Russia, which made its first foray in the region in 1988 with an exhibition of contemporary art in Moscow.
"A lot of wealthy people don't understand and buy contemporary art because they were brought up in dogmatic Soviet society," said Ovcharenko, who also owns Moscow's Regina Gallery.
In 2009, art expert Teresa Mavica was asked to tour the Venice Biennale on Mikhelson's behalf.
"We spent the whole day walking around pavilions discussing art," Mavica, now the director of his art foundation, said in an interview. "And in the evening of that very day Leonid asked me if I wanted to work for him."
Mikhelson, like many wealthy Russians, collected mainly classic art at that time. But just nine years later, his views have changed radically.
"When we met, Leonid said that he collects Russian impressionism," Mavica said, recalling one of her first meetings with Mikhelson. "I said that it doesn't correspond with his rank."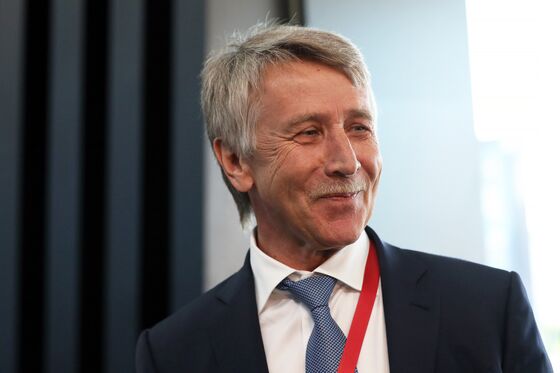 Mikhelson, a former Soviet engineer, sold his car to buy a stake in a pipeline construction company after it was privatized in the wake of the U.S.S.R.'s collapse. He went on to build Novatek, now Russia's largest non-state-owned natural gas provider, which produces about 9 percent of the nation's supply. He's now worth $18.7 billion, making him Russia's third-richest person, according to the Bloomberg Billionaires Index.
In 2009, Mikhelson established the V-A-C foundation (Victoria the Art of being Contemporary) in honor of his daughter Victoria, to promote Russian contemporary art abroad and support it through grants and new commissions.
Five years later, he paid almost $30 million for a rundown Moscow power plant built more than a century earlier. About 70,000 tons of ancient equipment has been removed since, and a gleaming 125,000-square-foot (38,000 square meter) center is set to open next year. He hired famed architect Renzo Piano, who designed the Shard in London and Centre Pompidou in Paris, for the project.
The opening will be an epic event for contemporary art in the country, where annual sales range from just $10 to $25 million, according to data compiled by Bloomberg.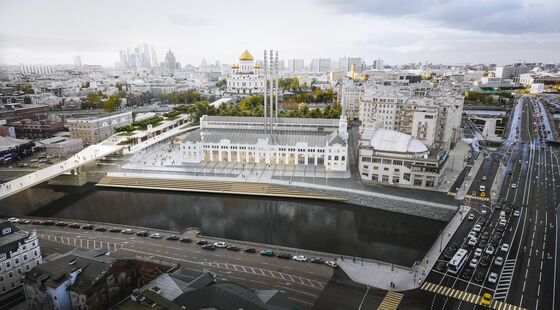 "The Russian market of contemporary art is minor, outsider and sporadic," said Dmitry Khankin, head of Moscow's Triumph Gallery, one of the nation's oldest.
"Collecting in Russia is mainly perceived as a private experience, though it should serve public needs," and Mikhelson "realized that he can make another, bigger contribution," said Mavica, explaining why he decided to invest $130 million in the new art center.
Mavica, a native of Italy, first arrived in the Soviet Union in 1989 and in early 2000s worked for Stella Art Foundation, sponsored by billionaire Igor Kesaev, which was one of the first in Russia to show Andy Warhol and Jean-Michel Basquiat.
Roman Abramovich, the billionaire owner of the Chelsea Football Club, is another supporter and promoter of contemporary art in Russia. He and his former partner, Dasha Zhukova, founded the Garage Museum of Contemporary Art in 2008, and he covers part of its annual $22 million budget, according to its director, Anton Belov.
After all, owning a first-class art museum is a sure-fire way to attract celebrities and the business elite.
"Your own art collection or museum is great opportunity to integrate quickly into the Western establishment,"' Stepanova said.