Biden Trade Chief Voices Strong Concern for Mexico Energy Policy
(Bloomberg) -- President Joe Biden's trade chief conveyed to Mexico strong concern about the nation's policies that appear to disadvantage U.S. investments, especially in the clean and renewable energy sector, according to an American official.
The message from U.S. Trade Representative Katherine Tai came during the two-day meeting of the Free Trade Commission that ended Tuesday and comes six weeks before the first anniversary of the U.S.-Mexico-Canada Agreement's entry into force.
Mexico's economy ministry declined to comment immediately.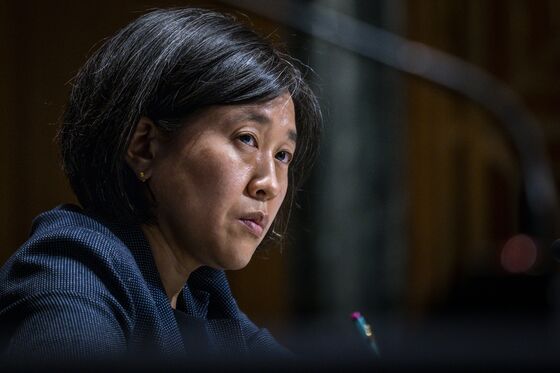 Mexican Economy Minister Tatiana Clouthier downplayed the U.S. concerns on Tuesday night in response to questions from Bloomberg News, saying they weren't generalized and came on Monday in relation to one company in the energy industry, which she declined to name. Clouthier said that Mexico asked for more information about the complaint and will work with the nation's energy ministry to address it.
"We're always looking for companies and our government institutions to be able to resolve their concerns through dialogue," Clouthier told reporters in a virtual conference. "I think one of the great achievements of these two days of work was not only the frankness with which we were able to bring issues forward, but that this is a relationship where we need to talk about things to find solutions, and this always leads to a better result."
The American energy industry says Mexican President Andres Manuel Lopez Obrador is discriminating against U.S. companies after pushing through major changes to an electricity law and hydrocarbons law to change market rules to favor state-owned Petroleos Mexicanos and electric utility Comision Federal de Electricidad over private firms.
Mexican courts have suspended both laws, which are expected to face numerous legal challenges.