Biden Pledges Wildfire Aid, Firefighter Raises to Western States
(Bloomberg) -- President Joe Biden said he would increase pay for federal firefighters and deploy government satellites to detect blazes as he met Wednesday with governors from Western states facing another summer of unquenchable wildfires, drought and massive power failures.
"The truth is, we're playing catch-up," Biden told government and utility leaders at a virtual event hosted by the White House. "This is an area that has been under-resourced."
Biden announced that the federal government would use retention incentives to ensure federal firefighters were being paid more than $15 an hour, and that temporary federal workers that continued to serve this wildfire season would receive a $1,000 bonus. He also said the government would provide additional aviation support using satellites and other emerging technologies to detect remote fires.
"We have to act and act fast," Biden said. "We're late in the game."
The Democratic governors of California, Oregon, New Mexico, Colorado, Washington and Nevada were invited, as were Republican governors of Utah and Wyoming. White House officials declined to say why the Republican governors of three other Western states -- Idaho, Montana and Arizona -- were not invited, but said the ones who are attending the meeting bring varied perspectives that will best inform the discussion.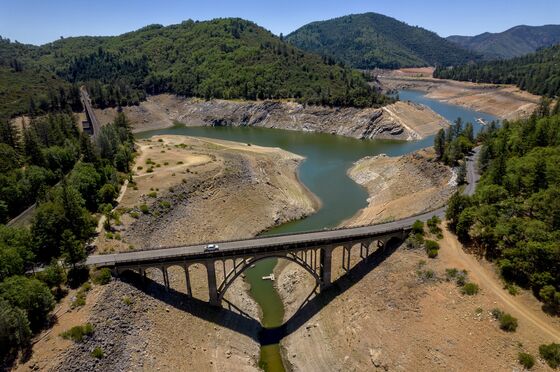 Biden said in the meeting that wildfires were "not a partisan phenomenon" but also warned that climate change is intensifying the problem and chided "those who don't believe in science."
California Governor Gavin Newsom was more explicit in his criticism of Republicans, saying he had been waiting more than four years to hear a president acknowledge the impact of climate change. He described his state's relationship with the administration of former President Donald Trump as "like sparring partners, not working partners."
"We were debating raking policies - literally raking policies," said Newsom, who is facing an upcoming recall election in California.
Trump last year blamed California for the historic wildfires gripping the state, saying it didn't do enough to clear underbrush from forest floors. He also threatened to withhold federal funds.
Biden on Wednesday said that weather patterns indicated "this year could be even tougher."
A sprawling and historic drought is taking hold in the West. Nearly 98% of land across 11 Western states is abnormally dry, and more than 90% is covered by some category of drought. Reservoirs are at near-historic lows. Shrinking rivers are sparking conflicts over water rights. Millions of acres of forest and scrub land are so parched that officials are predicting a grim season of wildfires.
Since 2015, the country has had, on average, about 100 more large wildfires every year than the year before, and this wildfire season is already outpacing the last one.
Heat waves have been smothering the region since even before summer officially began. The latest one has turned normally cool and cloudy regions in Washington and Oregon into saunas. Portland hit 116 degrees Fahrenheit (47 Celsius) on Monday. Seattle reached an all-time high of 108.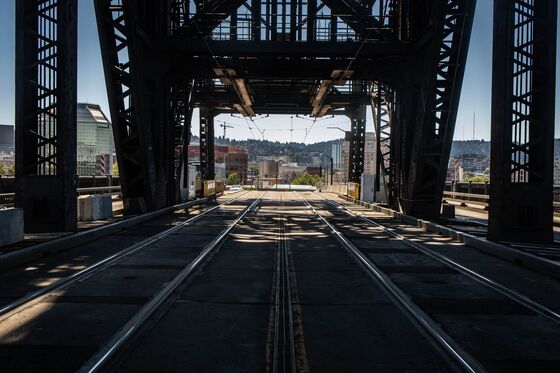 The extreme weather has pummeled infrastructure. Highway pavement buckled in Seattle. Streetcar service in Portland was suspended after wires melted. Avista Corp., an energy company that serves nearly 340,000 homes and businesses in eastern Washington, Idaho and Oregon, instituted rolling blackouts for the first time in company history as heat overloaded its equipment.
Biden used the occasion to tout the nearly $50 billion for wildfire prevention and risk mitigation efforts in the bipartisan infrastructure framework currently being debated on Capitol Hill.
Earlier this month, California narrowly escaped blackouts of its own during a heat wave that sent temperatures in Sacramento soaring to 110 degrees, swamping the power grid with demand.