Biden Says U.S. Must Defend Sea Lanes in Arctic, South China Sea
(Bloomberg) -- President Joe Biden said Wednesday that the U.S. must defend open and safe sea lanes in the Arctic and South China Sea as nations including Russia and China seek to assert greater control over the maritime regions.
"It's of vital interest to America's foreign policy to secure unimpeded flow of global commerce," Biden said at the Coast Guard Academy in New London, Connecticut, in his first commencement address as president. "And it won't happen without us taking an active role to set the norms of conduct, to shape them around democratic values, not those of autocrats."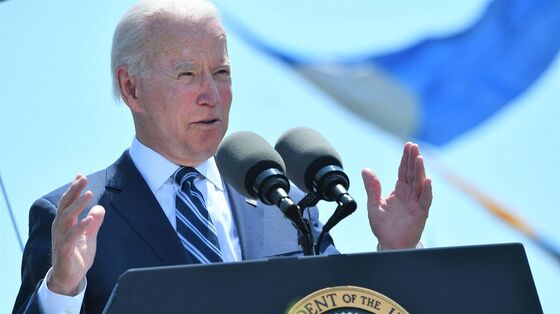 The U.S. has criticized China for expanding its military presence in the South China Sea and similarly Russia for creating outposts along the Arctic coastline. Secretary of State Antony Blinken this week attended the Arctic Council meeting in Reykjavik, Iceland's capital, to discuss the developments.