Biden's Deputy DOT Pick Promises to Prioritize NJ-NY Rail Tunnel
(Bloomberg) -- President Joe Biden's pick to be the second in command at the U.S. Department of Transportation pledged Wednesday to help the Biden administration prioritize the proposed Gateway rail tunnel between New York and New Jersey if she is confirmed by the Senate.
"Gateway is going to be a priority," Polly Trottenberg, who served recently as commissioner of the New York City Department of Transportation, said during a confirmation hearing before the Senate Commerce, Science and Transportation Committee. "It is truly a project of national significance, and as you say, one that really would have just a massive rippling impact if we were to see those over-100-year-old tunnels under the Hudson River for some reason need to be shut down."
Her comments came in response to a question from Senator Richard Blumenthal, a Connecticut Democrat. "I'd like to know how big a priority you think this project should be, because clearly in my view, without the Gateway Project, our rail and possibly other transportation systems will collapse on the East Coast," he said.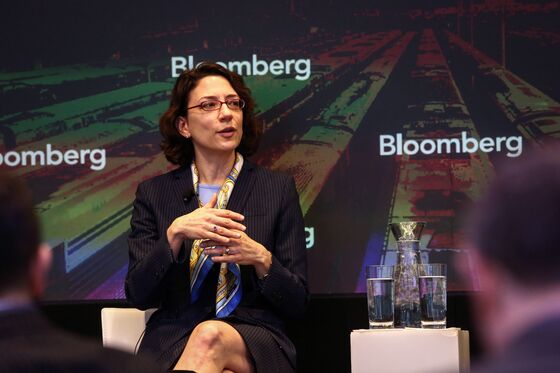 "As much of an exaggeration as it may seem to say it that way, it is literally true that the tunnel is decaying and increasingly decrepit," Blumenthal said, adding that it poses dangers. "It could literally cripple the transportation grid as we know it now, and yet there have been delays and foot dragging and finger pointing. I'd like to know whether it would be a priority and what you view as necessary to cut through the obstacles that have plagued it so far."
Trottenberg assured Blumenthal that the Biden administration is fully engaged on expediting the Gateway Project. Both Biden and Transportation Secretary Pete Buttigieg have spoken about the project and the department will be "expediting the environmental and the other approvals needed for this project and working closely with the Congress as well to make sure we have a financing and funding scheme that can get the project done," she said.
Blumenthal and other northeast senators have long supported the $11 billion project, which previously languished amid feuding between former President Donald Trump and Democratic governors in the states.
The tunnel would carry Amtrak and New Jersey Transit commuter trains under the Hudson River. Amtrak says it will allow for twice as many trains to run under the river, including those that are part of its Northeast Corridor service that connects Boston, New York and Washington.
Biden, whose commuting between Delaware and Washington aboard Amtrak as a senator became part of his biography, and Buttigieg, the self-professed second-biggest rail fan in the administration, have publicly supported the new tunnel.