Biden Should 'Back Off' Anti-Oil Policies, Pioneer CEO Says
(Bloomberg) -- President Joe Biden should "back off" of domestic oil drillers rather than pleading with OPEC to pump more crude as U.S. gasoline prices climb, according to one of America's biggest shale explorers. 
Biden has repeatedly called on OPEC and allied oil exporters to increase supplies as fuel prices surge at home, infuriating a shale industry threatened with strict limits on where and how it drills. 
The president's efforts to restrict drilling on federal land and offshore "have been starting to backfire some," Pioneer Natural Resources Co. Chief Executive Officer Scott Sheffield said during an interview with Bloomberg Television. "He's got to back off his rhetoric on federal leases going forward."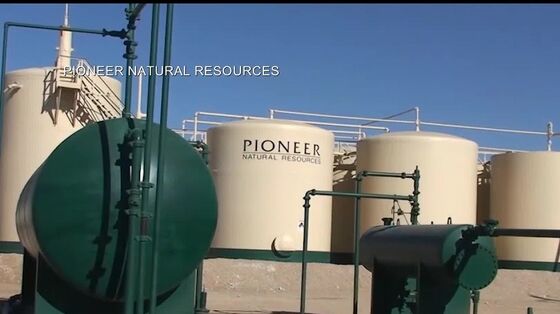 Sheffield's rebuke came the same day that the Organization of Petroleum Exporting Countries and aligned crude producers dismissed out of hand Biden's requests for an acceleration in supply increases.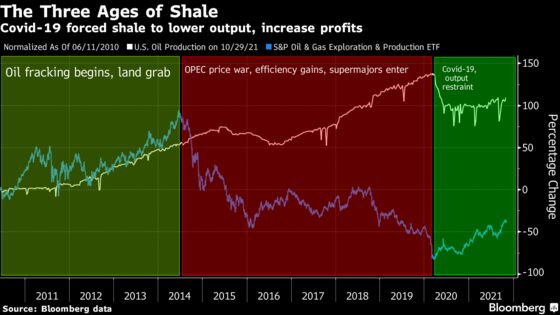 As a candidate, Biden pledged to wean the U.S. off of fossil fuels and on his first day in office he canceled the Keystone XL pipeline and imposed drilling limits on federal property. Fossil-fuel subsidies also have been targeted in his tax plan while environmental rules on methane leaks will be toughened.
"Individual companies make their own decisions," White House spokeswoman Karine Jean-Pierre said in a briefing Thursday. OPEC "have the capacity and the power now to act and make sure this critical moment of global recovery is not impaired."
Even though oil has gained 63% this year, touching the highest since 2014, and global demand is reaching is pre-pandemic levels, U.S. crude production has not risen at an equivalent pace. Domestic oil output currently stands at around 11.5 million barrels a day, or 12% below its pre-pandemic record. 
Sheffield acknowledged that investors probably are more of a hindrance to expanding home-grown oil output than the Biden administration. After shale drillers burned through more than $200 billion over a decade with little or no shareholder returns to show for it, investors are pressuring management teams to slow or halt output growth. 
"Investors do not want us to grow anymore," Sheffield said. "If we start growing too much again we'll see a price collapse. It's happened too many times over the last 11 years. I just don't see any extra supply coming on over the next several years."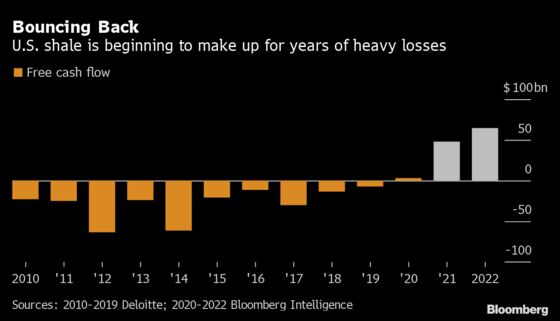 U.S. shale's extraordinary growth added more barrels to the global oil market than big OPEC members Iraq and Iran combined in the decade before the pandemic. To reassert control, the cartel flooded the market in 2014 and 2020. The busts forced almost 200 companies into bankruptcy, according to Deloitte LLP. 
When asked how he'd respond if Biden asked him to boost production, Ovintiv Inc. CEO Brendan McCracken said he doesn't see a "call on growth today." 
"Our business strategy today is maximizing free cash flow," he told Bloomberg Television. The company would need to cut debt before considering "other capital-allocation options."
High oil prices and low capital spending on new drilling is so far a winning formula for U.S. shale. The industry will generate $48 billion of free cash flow this year, and will likely increase that figure in 2022, according to Vincent Piazza at Bloomberg Intelligence. 
For Biden to boost U.S. oil supply and keep a lid on prices at the pump, he'll have to convince shareholders it's in their interests too. 
"If he wants us to change he's got to change that investor mindset," Sheffield said.