Benchmark's Bill Gurley Won't Join Venture Firm's Next Fund
(Bloomberg) -- Venture firm Benchmark's most high-profile partner, Bill Gurley, does not plan to return to the firm's next venture fund. He led the Benchmark's investments in Uber Technologies Inc., Grubhub Inc., Stitch Fix Inc. and Zillow Group Inc.
"With our model, eventually people stop doing new investments. Some call it 'retirement' but I am on 11 boards, and will be serving them out through the company's life. So kick-starting a 10-year process!" Gurley wrote in a WhatsApp message Wednesday.
The Wall Street Journal reported earlier Wednesday that Benchmark is in the process of raising its 10th venture fund and that Gurley would not be included. The new fund will be worth $425 million, according to a person familiar with the matter. The Benchmark partners who are participating are Eric Vishria, Sarah Tavel, Peter Fenton and Chetan Puttagunta, the person said.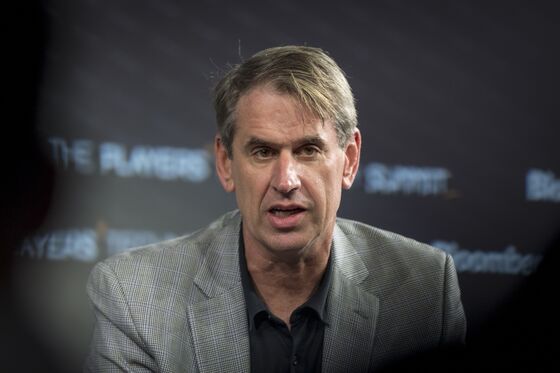 Gurley's early bet on Uber solidified him as one of Silicon Valley's most successful venture capitalists. He later helped lead an investor insurrection against former Uber Chief Executive Officer Travis Kalanick amid controversies over the company's business practices and corporate culture. Kalanick resigned in 2017. When the company went public two years later, Gurley made an estimated $600 million, according to an analysis by Bloomberg. It was one of the biggest personal payouts in the history of venture capital.
"Bill is both the hardest working and the wisest investor I have ever had the pleasure of sitting with in a boardroom," said Rob Hayes, a fellow Uber investor, in a text message.
Gurley, a former Wall Street analyst, is also famous for his skeptical prognostications and warnings against Silicon Valley hype. In April 2016, he wrote that "the healthiest thing that could possibly happen is a dramatic increase in the real cost of capital and a return to an appreciation for sound business execution."
It is only now, due to the coronavirus pandemic, that such changes are coming to pass. Benchmark, known for its tight-knit group of partners and restrained fund sizes, is planning to seize the moment.
Gurley, who joined the firm before the dot-com bubble burst, will have a diminished role during a critical turning point for the technology industry. But he is stepping back with his legacy intact.
"Bill Gurley is simply the greatest venture capitalist of our time," Chris Sacca, a fellow early Uber investor, wrote in an email. "I admire him and am grateful for how much he goes out of his way to pay it forward to the next generation of entrepreneurs and investors."