Beloved Nashville Anchor Sues Meredith for Age Discrimination
(Bloomberg) -- Every night since 1984, Demetria Kalodimos delivered the evening news in Nashville. Local news anchors often achieve low-grade celebrity status around town, but Kalodimos was unusually beloved. Fans approached her in restaurants and waved hello from their cars. Newspaper readers regularly voted her the city's best reporter. One year, an elementary school included her name in a spelling bee.

Kalodimos did much of her own reporting, investigating radioactive waste disposal, migrant worker conditions and even an ethically questionable 'body farm' run by the University of Tennessee. In her 33 years at Nashville's NBC affiliate, WSMV/Channel 4, she won 16 Emmys, 3 Investigative Reporters and Editors awards, 2 Edward R. Murrow awards, and had been inducted into the Tennessee Journalism Hall of Fame. She was also getting old.

In December 2017, after decades of reliable renewals, WSMV terminated Kalodimos' contract without explanation, she says. She was 58. On November 27 of this year, Kalodimos sued WSMV and its parent company, Meredith Corporation, for age discrimination — coincidentally, the same day her 33-year-old replacement was announced. Meredith is already facing at least two other age discrimination lawsuits, one in Kansas City and a separate one, involving some of Kalodimos' former colleagues, in Nashville.

Women are often judged on their looks no matter what type of job they have, but the pressure placed on female broadcast journalists is particularly acute. There's pressure on men, too, of course — they should be clean-cut, sophisticated, and have a good head of Ken-doll hair — but women have the added stress of remaining perpetually young. According to the Kansas City lawsuit, at Meredith's 17 news stations around the country, female anchors were, on average, 40 years old; male anchors' average age was 51.

In the past year, television titans and their networks — Matt Lauer at NBC, Les Moonves at CBS — have been rocked by allegations of sexual harassment and assault, but Meredith has so far avoided such a scandal. Based in Des Moines, Iowa, the company is in a stronger position than many media conglomerates, strengthened by its sale of iconic Time Inc. magazines TIME and Fortune, plus an unprecedented level of political advertising on TV ahead of the midterms. Outside of its local television stations, Meredith is best known for crowd-pleasing titles like People, Better Homes and Gardens, and Southern Living. 

Meredith hasn't commented publicly on Kalodimos's suit and declined repeated requests to do so for this story. In an email, a spokesperson said the company "strongly disagrees with these allegations" and will "vigorously defend" itself against the pending litigation. Meredith also noted that 57 percent of its on-air staff, including 52 percent of its anchors, are women, and that it has more women in leadership roles than the industry average.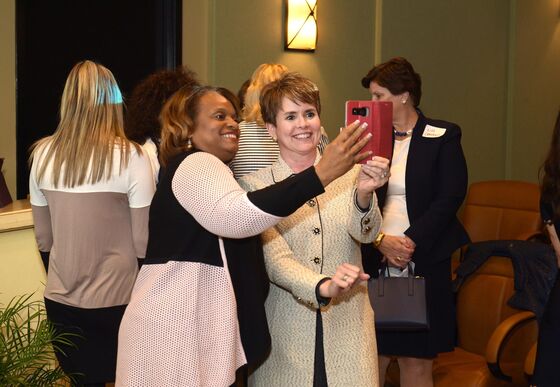 "I've been doing this work more than 30 years and I can't tell you much has changed," says Ed Buckley, an civil rights attorney in Atlanta who has litigated dozens of discrimination lawsuits against television networks. According to Buckley, stations still regularly fire people because they're too old, which has been illegal since 1967.

"So the comments are coded," says Buckley. "Let's say a station decides that a female on-air anchor is a little too old. Another way of putting that is, 'We need fresher talent.'" Buckley says another term he hears a lot is, "She really pops." "That means, boy, she's young and sexy and hot," he explains.

Comments like this appear in the lawsuit filed against Meredith by former Kansas City news anchor Karen Fuller. She was 47 and had worked at the KCTV for 12 years when the station decided not to renew her contract. According to her lawsuit, the station's news director at the time praised Fuller's 32-year-old replacement, saying that he liked her "nice Midwestern 'hometown girl' look."

In court filings, Meredith denied that "hometown girl" referred to the reporter's age, just her general appearance. KCTV's creative director was a bit more obvious, writing in an email to the news director: "She can be cute and young…how will she age, I wonder?"

Pete Smith, Fuller's attorney, declined to make her available for an interview because the case will go to trial in January. But he said these kinds of comments are hardly unusual. "All you need to do is turn on the local news. It often looks like Take Your Daughter to Work Day," Smith says. "An older gentleman with white hair and a young girl? It's the standard all over."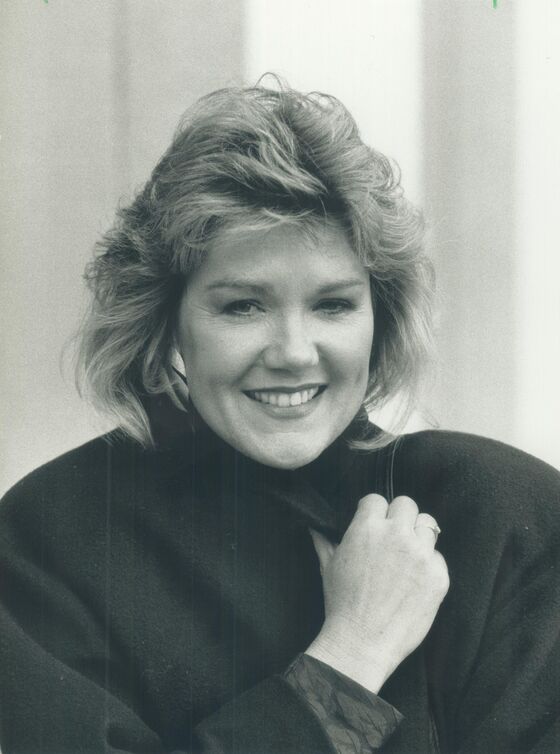 That standard persists despite decades of legal challenges. In 1983 a jury awarded Kansas City news anchor, Christine Craft , $500,000 because her network had demoted her for being too "old, unattractive and not deferential enough to men." (A federal appeals court later reversed the decision and denied her monetary compensation.) Twenty-two years later, in 2005, Marny Stanier Midkiff, a 41-year-old former Weather Channel reporter, sued the network for, she alleged, regularly firing female on-air reporters over 40. Midkiff settled out of court; she says a non-disclosure agreement prevents her from commenting publicly. But during her lawsuit she submitted video footage of a 2003 staff meeting in which the network's programming chief complained about female reporters' "matronly" and "dowdy" wardrobe choices. "Do you want to look old?" he asked the room.

The troubles at Nashville's WSMV started in 2015 when a new news director replaced several veteran reporters with much younger people. Kalodimos wasn't let go but, as she details in her complaint, she lost the title of "senior editor" that she'd held since 1992. After a station renovation, Kalodimos was downgraded from an office to a cubicle. She also says she was kept out of meetings and that two producers confided to her that they'd been told to showcase one of the younger female anchors over her. Then co-workers started saying they'd heard she was planning to retire. "I'd say, 'Where did you hear that from?' I had no plans to retire," she says.

Kalodimos was so unsettled by this that in October 2015 she sent a letter to WSMV management, outlining what she perceived to be "a persistent pattern and practice of discrimination in the workplace, particularly on the basis of age and gender." She followed up ten months later, noting that even more veteran on-air talent had been replaced by younger reporters and asserting that management sometimes encouraged employees to make the departures appear voluntary even though they weren't. No one at Meredith or WSMV talked to her about either letter, Kalodimos says: "No response. I never had a conversation or had a meeting."

Kalodimos was still working at WSMV in November 2017 when two recently departed reporters and a meteorologist filed an age discrimination lawsuit against Meredith and the station. (A fourth employee has also sued, alleging that he was fired in retaliation for supporting older employees; Meredith is fighting the suit.) The initial complaint pointed to Kalodimos' letters and claimed that management had referred to her as an "old maid" and spread rumors about her retirement. A week later after they filed, Kalodimos received a termination letter.

Kalodimos believes her termination fits with an overall pattern of discrimination against aging on-air talent. Her suit also alleges retaliation for sending the letters, as well as a hostile work environment and other abuses. Meredith has not yet filed a response to her complaint.

Whatever WSMV may have hoped to get out of Kalodimos' departure, it seems to have backfired. More than 2,000 Nashvillians have joined a Facebook community called 'I Stand with Demetria' posting messages like "Channel 4 should be ashamed" and "Our household no longer watches Channel 4…Channel 5 viewers since the day she left." Meanwhile, the Tennessean reported that the station's ratings were down; as of this summer, it had fallen from second to third place in the local market.
 
The city's support of Kalodimos is a strong rebuke to the assumption that older women make inherently unappealing news anchors. "Let's say your average news viewer is a male aged 45 - 65," says Buckley, the civil rights attorney. "If you say, 'We think she pops for this demographic,' you're saying old guys want to see a young face. But you're making that decision based on a stereotype of older people." Sometimes that might be true, but sometimes not.

It also likely wouldn't hold up in court. Airlines tested that argument in the 1970s when they claimed flight attendants had to be young, slender and single because the airlines were catering to what one witness called "standard American prejudices." Ultimately, that excuse — that if customers were prejudiced a company could only shrug and do what they wanted — turned out not to be enough for the courts, which found age (not to mention gender and weight) limits for flight attendants discriminatory.

The lawsuits against Meredith are still ongoing. Fuller's, in Kansas City, is the only one that so far is scheduled to go to trial. Kalodimos says she's currently unemployed. Her contract with WSMV contained a six-month non-compete clause, she says, that kept her off the air in Nashville for much of this year. So she's been producing her own documentaries and reports. She is particularly interested in the lawsuit filed by 33 death row inmates challenging Tennessee's lethal injection protocol and has been attending weeks of legal hearings just to keep up to date.

"I can't just sit and not do what I do," she says. "If you're a journalist, if you take that on as a profession and a calling, you can't be selective about what problems you acknowledge and what you ignore."