How Apple's App Store Sparked an Epic Trial
(Bloomberg) -- On Monday, Apple Inc. and Epic Games Inc. are going to trial as part of a broader dispute that has become the biggest challenge to the App Store since it was unveiled by Steve Jobs in 2008.
The App Store is one of Apple's most lucrative products. The cut it takes from transactions there approaches the revenue from iPads and Macs, and it accounts for most of the $54 billion generated by the Services division in fiscal 2020. Epic, the maker of Fortnite, is suing Apple over that cut and what it claims are antitrust violations.
The court clash, which starts Monday, couldn't come at a worse time for Apple. On Friday, the European Union accused the company of breaking antitrust laws by abusing its power as the "gatekeeper" for music-streaming apps on the App Store. The Cupertino, California-based technology giant was recently grilled by Congress over similar concerns.
1. What's the trial about?
Epic believes App Store fees are too high and it shouldn't be forced to use Apple's payment system. The iPhone and iPad only come with one digital marketplace for downloading apps and the App Store's payment system charges up to 30% commissions to developers. Epic wants to use its own payment system for its hit video game Fortnite or for Apple to allow alternative App Stores. Last August, Epic circumvented Apple's rules and added its own payment system to Fortnite. Apple quickly removed the game from the App Store and Epic filed its lawsuit hours later. Apple countersued for breach of contract.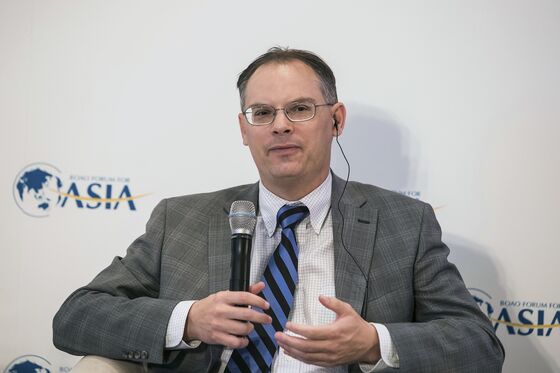 2. What is Epic unhappy about?
Apple device users spent $72 billion on the App Store in 2020, with almost $22 billion of that going to the iPhone maker, according to SensorTower estimates. Some developers deride Apple's fees as an unfair and unwarranted tax, especially since it applies not just to the purchase of an app, but to anything bought within one, such as digital weapons, costumes and other add-ons popular in Fortnite.
3. Why does Apple charge App Store commissions?
Apple says the App Store's success is related to its review process, tight integration with its hardware, and privacy and safety rules. The company's payment system ensures consumers have a seamless experience and are protected from fraud. And for developers, there's access to about 1 billion Apple device owners who often spend more on apps than Android users.
4. What exactly are Apple's fees to developers?
Apple takes up to 30% of the revenue developers get from paid apps, in-app-purchases and subscriptions. There are exemptions that have been added in recent years, but neither apply to Epic. This year, Apple launched a program that charges developers who make under $1 million in App Store revenue each calendar year 15% instead of 30%. It also charges 15% instead of 30% after the first year for app subscriptions. Apple also charges $99 a year to have a developer account, which is needed to distribute apps on the App Store.
5. What's at stake for consumers?
If Epic succeeds in its lawsuit, Apple could eventually be forced to further reduce App Store commissions, allow alternative payment systems or App Stores and relax some of the rules governing the iOS app ecosystem. That could mean apps are more freely available and they might cost less for consumers. Some have argued that this might just benefit a few large developers. Apple argues that such changes would make the App Store less secure and potentially more confusing for users.
6. Where does Google come into play here?
Google, via its Android Play Store, is also under scrutiny from regulators and developers. But a there's key difference. Google lets Android devices run other app stores that can offer different payment methods. Still, Epic Games also sued Google when the internet giant removed Fortnite from the Play Store last year for the same reason as Apple.