Takeover Talks Between BBVA, Sabadell Collapse in Disagreement Over Price
(Bloomberg) -- Banco Bilbao Vizcaya Argentaria SA and Banco de Sabadell SA ended short-lived takeover talks in a disagreement over the price, setting back consolidation in a banking market hit hard by the Covid-19 pandemic.
Discussions about a purchase of Sabadell by BBVA to create the second-largest domestic lender in Spain collapsed after the two sides couldn't agree on the exchange ratio, Sabadell said in a statement Friday. BBVA confirmed the end of the talks in a separate filing.
BBVA initially valued Sabadell at about 2.5 billion euros ($3 billion) but the bank demanded more after its shares rallied on optimism about a Covid-19 vaccine, according to a person familiar with the conversations.. In case of an all-share transaction, Sabadell wanted at least 12% of the new company, according to two people. While BBVA raised its bid, it wasn't enough to secure a deal.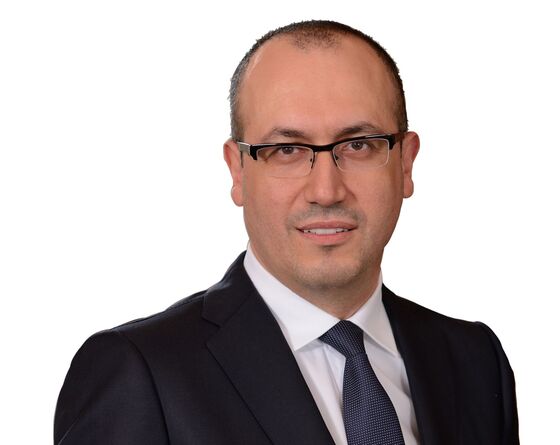 Spain has been at the forefront of a wave of mergers that's reshaping Europe's financial sector as the pandemic fuels loan losses and forces lenders to cut costs. BBVA announced talks after generating billions of euros in cash from the sale of its U.S. business, though Chief Executive Officer Onur Genc said earlier this month the bank was also considering share buybacks and investing in growth projects as alternatives.
BBVA CEO Says Sabadell Deal Just One Option for U.S. Capital
Shares of Sabadell slumped as much as 18% before paring losses to 12.3% at 12:30 p.m. in Madrid trading, while BBVA gained 2.5%. Sabadell's 6.125% bonds callable in 2022 plunged by almost 7 cents to about 93 cents on the euro following the news.
Talks are unlikely to resume unless BBVA makes a significantly higher offer, a third person said. Another sticking point in the discussions was the distribution of power in the boardroom. Sabadell wanted Chairman Josep Oliu to become a co-chairman of the combined bank, and at least three seats on the board, another person said.
A BBVA spokesman said the talks collapsed over the economic terms and that governance wasn't an issue.
Sabadell said it will now shift its focus to developing its retail business in Spain and will analyze with its advisers "alternative strategies" for its international assets, including its U.K. unit TSB. TSB has proved a drag on Sabadell earnings ever since it was purchased in 2015 on the cusp of Brexit. A poorly-managed merger of technology platforms proved costly for the bank.
Sabadell had been working with Goldman Sachs Group Inc. in recent months on options including a sale or merger, asset disposals or buying a smaller competitor, people with knowledge of the matter have said. Chairman Oliu last year raised the possibility of selling or merging TSB once it has completed a three-year cost cutting process.
At BBVA, Genc had already tempered expectations, saying last week that the bank wasn't in a rush and would only pursue a deal that added value for shareholders. Buying Sabadell was just one option for using the capital raised from the disposal of the U.S. business, with stock repurchases also looking appealing given current prices, Genc said at an event in Madrid.
BBVA's U.S. Sale Adds Firepower for Potential Sabadell Deal
Some at the bank had questioned the logic of exiting the U.S. market, where interest rates are still positive, and using the proceeds to buy into one where rates are likely to stay negative for some time. El Economista reported that Genc has been pushing for BBVA to use some of the capital from the U.S sale to buy the remainder of its Turkish unit, citing people familiar with the matter.
BBVA is comfortable with it's current stake in the unit, which is just below 50%, the spokesman said.
The aborted talks were the third such deal being negotiated among Spanish banks in just three months. CaixaBank SA and Bankia SA shareholders are set to vote on a deal next week, while smaller rivals Unicaja Banco SA and Liberbank SA are also expected to announce soon whether they will choose to combine.
Spanish banks, heavily dependent on mortgage lending, are looking for ways to lower costs as negative interest rates weigh on income from loans. The country's economy, with its reliance on tourism, has been particularly affected by the lockdowns and travel bans imposed to fight the pandemic.
Sabadell was already in the process of negotiation about 2,000 job cuts with Spanish unions before the deal was announced. BBVA has been gradually trimming the size of its workforce over the past year, cutting almost 2,000 jobs.